3 Absolutes Driving Successful Translation & Localization Strategy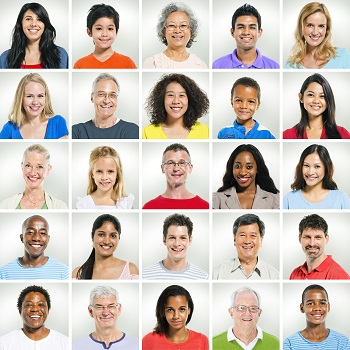 Is successful localization really just about how companies wrest more return out of their investment in the processes and tools of localization?
Say what you will about translation management systems, file formatting standards, and quality assurance processes, I will continue to insist that global companies cannot win at internationalization without rooting themselves in a people strategy.
Here's why:
Can't Read, Won't Buy
Common Sense Advisory, the localization industry think tank, undertook research with more than 3,000 consumers located in 10 countries from Brazil to Turkey. The question that the researchers wanted to answer was this: to what degree do people make buying decisions in their native language, even when they are otherwise fluent in the English language presentation of the seller?
The results are, perhaps, unsurprising but nevertheless important to underscore. Not only do buyers prefer to read product information in their native tongue, they are far more likely to make purchases if they can.
While undertaken with the Anglophone market in focus, the message is relevant to sellers in all foreign language markets. It is not enough to use local imagery, include local celebrities, or to tweak for local holidays. Buyers — whether with poor language skills or fluent — see sites that are not in their native language as difficult, lacking support, or otherwise irrelevant.
If the deeper parts of the sales experience — the product content that help people make purchasing decisions — are not translated, the research has proved that it's "can't read, won't buy."
I Need It … Yesterday
The rapid evolution of industry marketplaces that has been brought on by the simultaneous rise of social media and mobile will continue to transform all market players. It has come to mean that your buyers are
always on;
tweeting on Twitter, posting on Facebook, pinning to Pinterest, and using just as many country-based social networks;
talking amongst other users of your brand; and
expecting to hear from you when there's product failure or usage confusion or simple disappointment with everything from shape to color.
Of course, being engaged with consumers is a considerable responsibility, and there is nothing about that charge that ends with your own physical borders. These buyers are global and multilingual; and if they can order your products and services from wherever, the pressure is on to make them feel that your brand is local and responsive.
Successful brands recognize this. They are on their platforms, in their languages, and supporting them with translated user guides, help forums, and more. And they are using the resulting Big Data intelligence to drive the next iterations of their products, services, and customer engagement.
Those Who Count Pennies Enjoy Only the Pennies
Some weeks ago, I led a webinar on how localization can double business revenue, emphasizing how bringing together and yet deferring to the expertise of different players in localization is vital to achieving global revenue goals. In the course of the question and answer period, I was asked about the difference between operational thinking and strategic thinking and why I believed it was crucial to focus on the latter.
Things have changed dramatically in the localization sector. The focus for language services providers was long ago shifted from simply delivering projects at per-word rates to, instead, providing partner-level value to businesses entering foreign markets.
Yes, we offer translation. But the best LSPs are also delivering:
In-depth business intelligence regarding the regulations and industry standards that have to be met to reduce barriers to market entry
In-country engineering and testing resources that are best equipped to reduce the risk of failure for localized hardware and software
Local human resources sourcing, so that market entry delivers the scale needed without the related costs of infrastructure and time-to-market delays
Modular and adaptable technology solutions to terminology management, quality assurance, and reporting
These are hardly the kinds of services that can be addressed with cost-per-word. This is about people.
For all that we appreciate about a child-like wonder of the world, we have long ago tied maturity to the bruising that a world of experience has put on us. Instead of risk, we cling to security. Instead of reaching out, we defend our borders. Instead of spending, we talk endlessly about the value of locking it all down in boxes.
Success in international markets is achieved not when operational costs are in focus but when winning at international strategy is. "Reduction" and "elimination" will get you to one place; "investment" and "growth" will get you to another.
And, of course, that is about making the investment in people who truly understand and appreciate what a well-coordinated localization strategy can bring to all of the ways a company reaches out to its consumers worldwide.
{{cta('8b0dc53c-4db2-4fa4-8d12-8de3d6b75c72')}}