7 Golden Rules for Creating Great Multilingual E-Commerce Sites
Let me state the obvious first — localization is one of the most important strategies of global online retailers looking to connect with and gain loyalty from international consumers. But it is not just about language translation — it is about creating a native or near-native experience that recognizes local consumer buying habits, accounts for local cultural cues, adapts to regional technical requirements, and delivers on the highly personalized and always-on promise of a modern online marketplace.
So content translation is merely a small part of creating a native shopping experience. Consider the following 7 golden rules for creating a truly local e-commerce experience:
Dear John, Dear Mr. Doe, and Doe John
While it is not considered rude in the U.S. to address customers by their first name (e.g., John), this is not true in all cultures. In other cultures it is still common to address customers formally by title and family name (e.g., Mr. Doe). Name ordering and the use of titles differ too. In China, for example, family name comes before the given name (Doe John). To avoid unnecessary offense, customize all personalization in screen messages and confirmation e-mails to match your target market.
Addresses and Phone Numbers
In France, the word for street ("Rue") is placed before the name of the street itself. In Germany, the postal code is placed before the city name. While there are a number of commonalities in the elements of addresses and phone numbers, how they are formatted differs around the world. Indeed, there are enough differences to make it important that your e-commerce checkout forms should match the local market.
Cash, Check, or Charge
In Germany, it is common for customers to pay for products and services with bank transfers. In the U.S., many consumers use credit cards for online purchasing. Understanding the online paying habits of local customers can help them avoid transaction fulfillment problems and related frustrations that can tarnish your brand.
In China, for instance, 42 percent of online shoppers have asked payment-related questions in the last year, compared to the global average of 29 percent, according to the recent research by Worldpay.
Amazon's German website, for example, does a great job of accounting for the local payment preferences and provides the option of paying via direct debit for deliveries to Germany or Austria, which isn't otherwise available on other Amazon pages.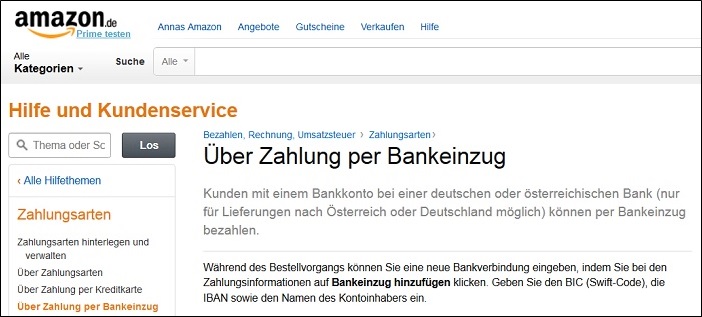 Dollars, Euros, and Yen
Ensuring that your international customers see prices in their local currency and at locally competitive levels represents one of the most basic expectations of successful e-commerce localization. In addition to being mindful about currency symbols, watch out for how decimal marks are represented: where some cultures use the period (.), others use the comma (,).
Using the example of China again, Worldpay reports that "58 percent of Chinese shoppers want to see prices in the currency of the local retailer AND in Chinese yuan. Having both currencies there reassures them that their branded products are not counterfeit goods."
Left to Right, Right to Left
Are you used to seeing a company logo in the upper left corner of your screen? That is a common placement for languages that are written in a left-to-right script. Arabic, Hebrew, and Urdu however are just three of the seven modern languages written and displayed in a right-to-left script. Not only does that mean that the language content must be displayed correctly, it also means that all product descriptions, related images, form labels, directional arrows, instructions, icons, and more should be mirrored to ensure customer comprehension. Because some cultures include both LTR and RTL scripts (i.e., bidirectional languages), know your target market well.
Monolingual, Bilingual, and Multilingual
Switzerland has four official languages. Some other nations, including the United States, have none. But even in the U.S., where Hispanic-Americans are projected to account for 30% of the nation's population by 2050, it makes sense to be aware of local languages. That means that setting your localized e-commerce site's language for search indexing and displayed content should be approached with awareness of official requirements, regional norms, and cultural sensitivity. Today's best practices recommend placing and labeling a language switcher in either the page header or footer, or as an overlay for first-time visitors.
For instance, YOOX Group, the fast-growing online fashion retailer, does an excellent job providing a truly localized shopping experience.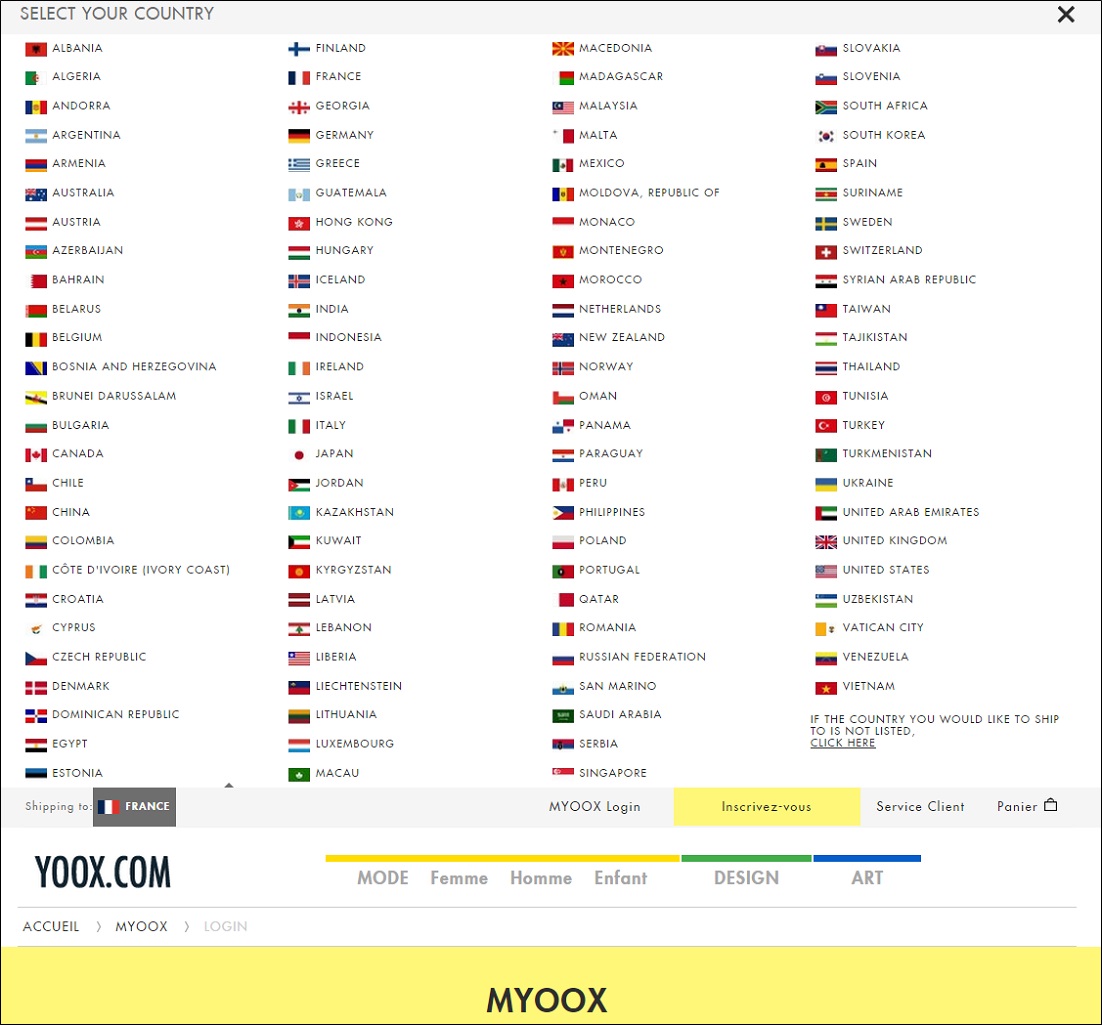 Even if the actual e-commerce site is not available in all the individual languages, it does specifically welcome shoppers from a wide range of countries, with the right combination of localized content, multiple currencies accepted as well as local payment systems and multilingual customer service. In addition, the retailer provides specific services for certain specific markets, such as next-day and Saturday delivery available in some countries, butler service and RFID seal of authenticity for China, or scheduled delivery in Japan.
Regulatory Requirements
Laws and regulations governing the information that must be provided to site shoppers as well as those governing the information that is collected from consumers differ from country to country and even by local jurisdiction. For example, some require that consumers confirm that they have read policy information before they can complete their purchase.
There is far more to website localization of e-commerce and mobile-ready sites. How to adapt for diverse browsers and mobile display, where to place navigational elements, coding for geotargeting and language are also parts of the picture. Gaining expert guidance from a localization provider in your target market may be vital to reducing your liability risks and ensuring your company's online retail success.