Smartphones and Localization: Infographic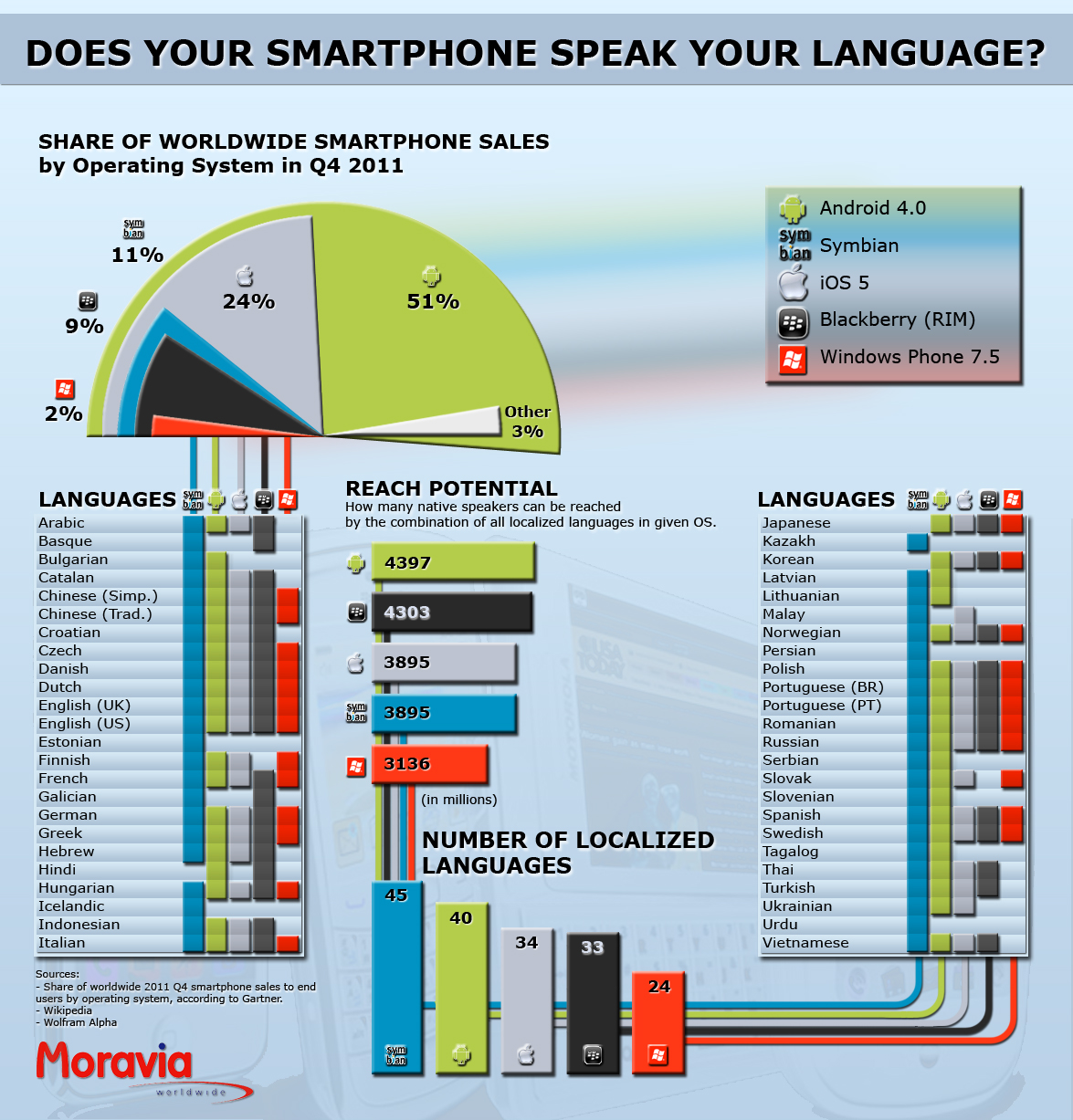 In preparation for the 2012 Mobile World Congress in Barcelona, our Mobile Localization Group did some analysis about how the different Smartphone Operating Systems are localized into different languages and what is their reach and market potential.
Apple's Developer Website recently launched a web page inviting developers to "Build Apps for the World" and claiming that "Your app deserves a global audience. Distribute apps in more than 120 countries. Localize apps for more than 40 languages. iOS and OS X make it easy."
One of the key activities at Moravia today is the localization of Mobile Operating Systems and Apps for the different smartphone and tablet computer platforms.
The following infographic contains information about Market Share, Reach, and Languages for each Mobile Operating System in the market today: Apple iOS, Android, Symbian, Blackberry, and Windows Phone.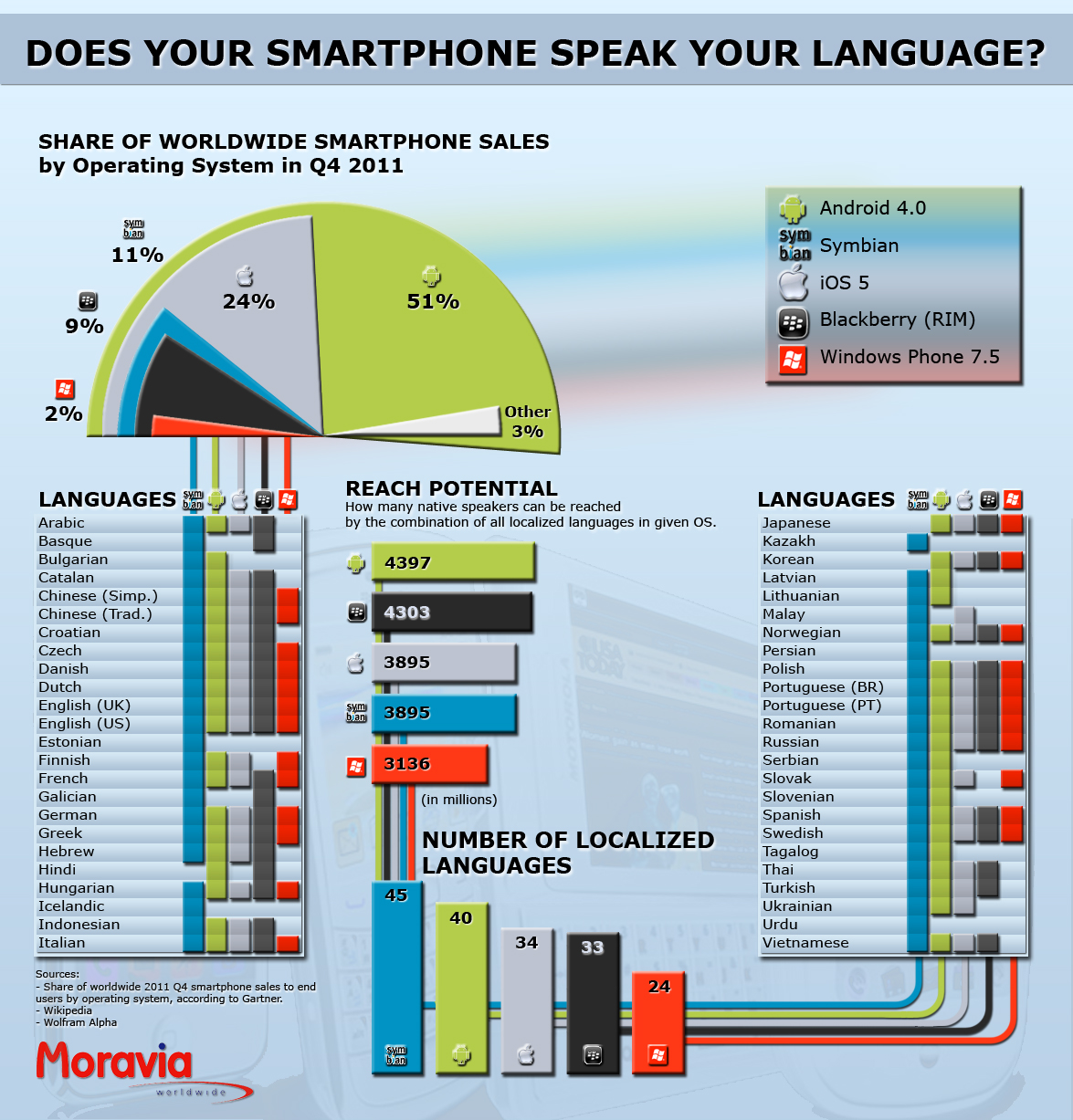 For more information about Mobile Localization Services, click below.
{{cta('92d7965b-ea78-4bb4-b6c1-78b82261265b')}}