8 Cultural and Language Aspects in Global Clinical Trials to Watch Out For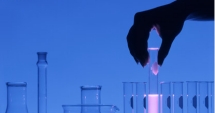 The sponsoring of global clinical trials has never been more demanding. The amount of clinical trials outsourced to emerging locales is steadily increasing.
Some major challenges to the success of outsourced clinical projects are accuracy and budget. If the tested medications are to be sold later internationally, efficacy must be tested on representative local population groups, not just in the US. The success of clinical trials depends, in great part, upon proper, careful, nuanced translation, taking place in both language and cultural aspects.
More and more sponsors are turning to expert translation services to address these challenges. They have found that project risk can be substantially addressed by choosing appropriate and experienced translation and language services organization to assist with clear and culturally appropriate international communications. Some of the most common success/failure determinants for global clinical trials that must be planned for are:
Regulatory requirements – Documentation needed to fulfill country-specific regulatory demands, must be accurately translated between English and the official language(s) of the host country or region.
Physician communication – Planning culturally-appropriate communication strategies for local physicians who may help recruit for trials. To assure proper physician communication, translations must address and respect the cultural differences and unique approaches to the practice of medicine in emerging countries, such as:

Patients often hold physicians in high regard in most emerging countries and follow recommendations without question. Consequently, patients may enter a trial without complete understanding. Communication tools must be clearly translated so patients get a complete picture of the consequences of their involvement.
Physicians may censor bad prognoses or negative consequences from patients, perhaps only informing a relative. In this case, full disclosure is often considered to negatively affect the outcome of treatment. Patients may not be informed of all risks associated with clinical trial participation if translations lack specificity.
Reports of pain or its perception may cause its presence or severity to go unreported due to the cultural perception of pain as a weakness, an unattractive complaint or too intimate to share unless culturally sensitive explanations are provided.

Recruitment materials – Providing well-translated information will assure potential participants (as well as the IRB and local physicians assisting with recruitment) are given complete and accurate information and are well-suited to participate.
Informed consent – Creating materials that avoid complications due to a dearth of localized terms for certain foundational clinical trial concepts such as placebo. Many of which may be addressed by accessing translation memory (TM – glossaries of preferred terminology).
Patient information – Enabling thorough, complete and accurate communication with patient populations, across cultural and linguistic barriers to ensure patients receive (and communicate) information that is accurate and complete.
Patient-Reported Outcomes – Creating questionnaires that are properly culturally adapted to ensure accuracy. Translation experts must work personally and closely, both with patients and medical professionals, to ensure quality translation, mutual understanding and successful trial outcome.
Information gathering and reporting – Developing properly localized software and forms (often including health assessments) for urban patient populations with multiple ethnic sub-groups, often not conforming to the country's official language(s).
Alternate  formats – Planning for accurate and functional communication tools in multiple appropriate formats (including print materials, online and website content, questionnaire software, online forms and even spoken word or audio for low literacy populations).
These challenges can be addressed by partnering with an expert language service provider. Choose an organization qualified to manage the translation project from start to finish and provide the highest level of quality assurance.