Machine Translation into Japanese? Take Note of Nipponization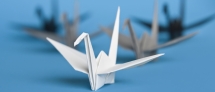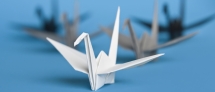 Word order is one of the major differences between English and Japanese sentences. And it is also one of the reasons why Machine Translation into (and from) Japanese may — on the whole — be still less successful than it is with other languages.
The basic word order in Japanese is subject-object-verb (SOV), while English would predominantly follow the subject-verb-object model (SVO). Japanese is a topic-prominent language, where the basic sentence structure is topic-comment — topic is the thing talked about and comment is what is being said about it — and the topic is systematically indicated as separate from the subject.

Here is an example showing how Japanese and English sentences would differ.
EN: Seven Samurai is a Japanese film produced by Akira Kurosawa.
JP: 七人の侍は黒澤明によって制作された日本映画です。
You can see that both sentences start with the same word "Seven Samurai (七人の侍)" but word order completely changes in the rest of the sentence.

During translation from English into Japanese, translators must re-order the words to follow Japanese grammar and this is one of the reasons why Machine Translation (MT) for Japanese does not work as well as it may for many other languages.

To improve the quality of MT output, the idea of "Nipponization" ("Nippon" = "Japan"; so it can be also written as "Japanization") has been developed and discussed by several language experts and organizations. The recent TAUS Executive Forum in Tokyo was one of such venues.

The process of Nipponization is to re-order English words to follow Japanese grammar, without translating them.
The example above can be Nipponized as follows:
Original EN: Seven Samurai is a Japanese film produced by Akira Kurosawa.
Nipponized EN: Seven Samurai is Akira Kurosawa by produced a Japanese film.
JP: 七人の侍は黒澤明によって制作された日本映画です。

Now the word order of Nipponized English is the same as Japanese sentence.

Even though there are risks of unwanted changes which may result in a negative impact on MT quality, practice shows that Nipponization is still an interesting option for improving MT quality in Japanese.
Interested to learn about other factors to be aware of when translating into Japanese? Download our article titled Managing Japanese Localization Projects, which deals with both measurable and intangible elements that affect the outcome of Japanese localization projects.
{{cta('3212d13d-4529-490e-80d2-62b76d08fe5d')}}