Most U.S. Drug Ingredients Are Foreign-Sourced … and Other Reasons for Translation Standards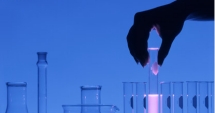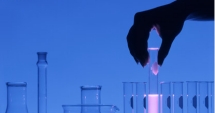 Have you been reading all the news reports about the rise in the distribution of fake drugs on the international pharmaceutical marketplace?
Yeah, it scares us too.
In April, the Institute of Medicine, the medical arm of the National Academy of Sciences in the U.S., issued what one of its authors called "an admittedly complex report" on the role the U.S. Food & Drug Administration (FDA) should assume in the development of national and international regulatory systems.
Moreover the report answered why the agency should care about systems developed beyond U.S. national borders. To that, Dr. Jim Rivere, the director of the Center for Chemical Toxicology Research and Pharmacokinetics at North Carolina State University and one of the report's authors, presented the following three facts:
Approximately 80% of active pharmaceutical ingredients are not produced within the U.S.
Some 40% of finished drug products come from abroad.
There has been a four-fold increase in medical device imports within the last decade.
No small reason, then, that international cooperation is seen as Priority Numero Uno on the FDA's to-do list for drug safety.
In the televised presentation of the report, Rivere also outlined what the authors saw as four core elements of regulatory systems. Perhaps not surprisingly, we were impressed by how much these elements reflected our own experience in pharmaceutical translation. So much so that we're ready to claim them as a mandate for our own industry. To wit,
The Four Core Elements of Professional Pharmaceutical Translation
Responsive. We cannot merely answer today's problems in international pharmaceutical translation, we also have to anticipate developments in regulatory standards and systems by creating processes that are future-ready.

Outcome oriented. Yes, pharmaceutical translations must answer the cultural and political challenges that each national and regional jurisdiction presents. But the end goal has to be the same: namely, the reproduction of accurate, clear, and easy-to-understand information about a drug product for its safe usage by health care workers and patients wherever they may live.
Predictable. Each pharmaceutical product contains a summary of product characteristics (SmPC), labelling, and a package leaflet — matters of both translated content and its presentation. To aid in user comprehension, our industry must promote and adhere to international stylistic guidelines, content standards, and format and layout demands.
Independent. Of course our industry wants to be responsive to the fast pace of the pharmaceutical industry and its players. But just like our counterparts in the regulatory agencies, we too must see our work as one focused on risk and safety. This cannot be about merely market dominance or the favor of any political faction. This is about embracing content standards and processes that can serve the health and well-being of us all.
What do you think? Are we on the mark here about what we should see as standards for our industry in pharmaceutical translations?
Let's talk. Leave your comments below.
{{cta('1a665564-4c54-4b91-ba3f-1e4cdc7a3224')}}