Can Netflix localize fast enough to win over the Nordic market?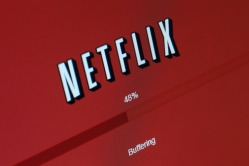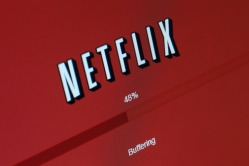 As part of its ongoing international expansion, Netflix recently announced that it plans to start streaming videos in Sweden, Norway, Denmark and Finland.
It's an aggressive move considering the U.S.-based company also expanded to Canada, Latin America, the U.K., and Ireland in the last two years. And it's a considerable risk: Netflix acknowledged the cost of the Nordic expansion means it will likely take a loss in the last quarter of 2012.
With any well planned localization project, timing is key. Netflix Scandinavian service is expected to start by the end of 2012, or as one exec assured The Copenhagen Post "when the dark months come."
Yet, even with the appeal of movies during long northern nights, Netflix may already be too late.
There's a big movie appetite in Scandinavia, perhaps too big. As MediaPost pointed out, the region, and particularly Sweden, is infamous for video piracy.
But many see the Scandinavian countries as a good bet for Netflix: as one analyst pointed out to Reuters, the countries' high level of education and income-base mean they have greater access to the necessary high speed internet and video-watching devices to make video-on-demand appealing.
And then there's the language. Most people living in Nordic countries have studied English as a foreign language. (A whopping 89% in Sweden and 86% in Denmark, according to Wikipedia). This might be especially important because Netflix has only stated that it will offer "a wide array of Hollywood, local and global TV shows and movies," and it's not clear how much of this content will be available in Swedish, Finnish, Norwegian, or Danish.
The attractiveness of this market has not gone unnoticed. While Netflix was busy trying to recover from its price-hike debacle in the U.S. and expanding in other regions, Amazon.com moved in. The online retail giant snapped up LoveFilm which operates in Sweden, Norway, and Denmark and offers DVD-mail service as well as online video streaming. It already has 2 million customers in Europe, including in Germany, where Netflix has yet to venture.
And then there's HBO, a serious Netflix rival in the U.S. On the heels of the Netflix announcement, HBO said it will also jump into the cold northern waters and start offering similar service to the same four countries.
It remains to be seen whether Netflix timed its localization move right in a region that is now awash with competition. But one thing's for sure: with all the new services available, there will be a lot of Scandinavian screens glowing through the long dark winter this year.
{{cta('1a665564-4c54-4b91-ba3f-1e4cdc7a3224')}}