Cooking classes can help you learn a language?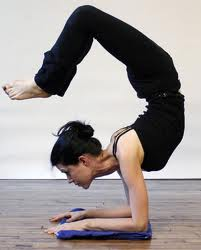 A recent article in WorldCrunch offers the amusing and enjoyable idea that playing golf can improve your language skills. The gist is that if you play golf in Madrid, you are going to learn Castillian Spanish faster.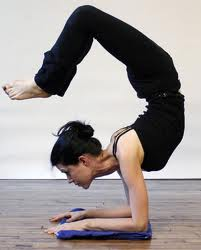 Language learners have always traveled to attend short language programs in order to solidify their linguistic skills for work or personal reasons. But they want to do more than sit in a classroom the whole time. (Why be in Italy and stay inside?) To bring in this potential revenue, teaching schools are putting together programs that pair language instruction with activities.
The activities are most often related to local traditions or attractions: golf in Ireland, cooking in Paris, yoga in India, art history in France, surfing in Peru, wine tasting in Argentina, and dance in Spain. SCUBA in Greece anyone? (I am raising my hand for this). This summer, the most popular program in the UK combined an English language course with cooking classes taught by famous British chef Jamie Oliver.
The market is responding to the demand: one adult student out of five now chooses to combine language classes with cultural activities, despite the additional costs.
Speaking of additional costs, it seems that companies are willing to pay. It makes sense that enrollment in these courses would be business-driven, because the cost of these trips would be cost-prohibitive for other types of language learners. While a two-week English program in New York costs $1,880, the average price for the same trip combined with dancing lessons would be $2,400. It's a no-brainer: for under $600 more, you can go to a foreign country, engage in a hobby you love, and come home more fluent in that language. (Sign me up.)
This approach works, for so many reasons.
Acquisition theory confirms that the brain can disengage from the classroom work, but still absorb language. (Much like the way that you can technically learn English from watching American soap operas). Practicing the activity is less mentally demanding than coursework, and offers a different way to let the language 'sink in'.

People learn by reading/writing, some by listening and some still by doing something physical that involves the language. The classroom + activity approach would address this.

Students will have an experience doing something that they are passionate about – in a foreign country. Who wouldn't be giddy to practice their passion, especially on the company dime? And how could that delight (with both your company and your hobby) not improve your desire and motivation to learn that language?

Practicing through a local activity can provide a real and current language experience. For example, doing yoga with an Arabic speaking instructor offers the chance to hear a lot of jokes and idiomatic expressions that you would never hear in a formal classroom. This makes the language more alive, and arguably more fun that the textbook version.

You never truly learn another language until you go abroad.
I see a world of language learning that is infinitely more fun and inspiring than the grammar declension sheets I used to fill in in high school. And it's about time.
Read the original article here.
{{cta('1a665564-4c54-4b91-ba3f-1e4cdc7a3224')}}
Comments