What is all the fuss about mobile?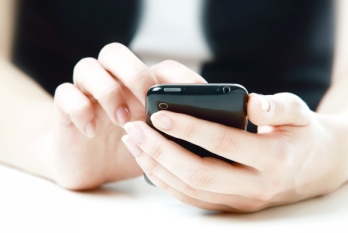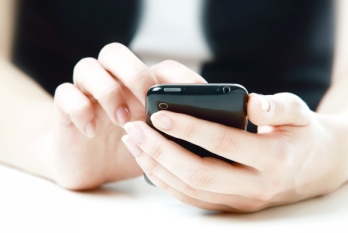 This week, localization professionals are traveling to Localization World in Seattle. The topic of the conference is both interesting and timely: Reaching the Mobile World.
'Mobile' content refers to applications and websites used on smartphones and tablets. In 2009 this type of content was hardly on our radar, but now, we know two things:
People like their apps. There were 24 billion downloads in 2011, and analysts are expecting to end 2012 with 45B.

People surf the web on their phones. Mobile browsing is 7% of all browsing activity online (from .7% in 2009).
More and more business is being done on mobile. If business owners aren't paying attention, they will miss out on all those searches.
Mobile content addresses the users' need for speed and convenience. (I want that information or access now, and I want it to be easy, or I will move on fast).
The creation and localization of mobile applications and websites is a MARKETING initiative; it's about brand recognition and consistency. But nothing will work for you unless you also create outputs that are appropriate for different phones and tablets, measure results (Google Analytics), consider SEO optimization for mobile, drive web optimization (redesign) for people reading content on smaller screens, and build in automatic mobile detection and redirection.
Mobile is hot, hot, hot, in the localization world. All global businesses need to think about the impact of the mobile movement. Here are some other impactful statistics:
For online retailers, a mobile site can increase customer engagement by 80%. 'Engagement' is when a user gets more excited about your product – more likely to buy – when they see and LIKE your mobile content. (The content can't be difficult to use or bad quality).

Consumers are 51% more likely to do business with an online retailer if it has a mobile site. (Take Amazon, who gets a lot of my money. They have a great mobile app. I buy things while waiting in the checkout line at Wal-Mart, things I've failed to find there.)

88% of buyers are more likely to do business with auto dealers if their website is optimized for mobile.
Kissmetrics has an interesting infographic here, which provided me with some of the data above.
With all that said, I will leave you to browse for your next purchase online. Ladies, how about black boots at Zappos? They have a great mobile app. Men, how about last year's on-sale ski equipment at REI.com?
See you at Localization World. Moravia will be there, participating in the conversation about global mobile content.
{{cta('0d7c392b-a778-4d80-93d6-678124f3568a')}}