What's all the fuss about mobile, #2? (Aka, My return from Loc World)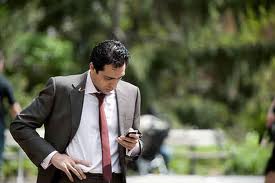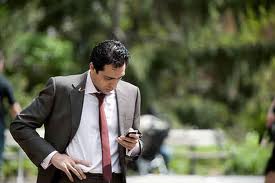 Localization World 2012 in Seattle put a very fine point on the trends and necessities in global mobile growth. What did the attendees and presenters have to say?
App localization is more about marketing and branding than anything; users must have consistent experience between web, tablet and mobile. Brand loyalty and ease of use will drive adoption of mobile products. But yet, there is clearly not one product for all mobile purposes. Two things drive app design:
Intended purpose. Is the user processing information? Purchasing? Interacting with a community? Increasing productivity?

Device. Does the app work on different platforms and screen sizes?
App localization is not about words. It will be heavier and costlier in build and testing than in translation. Wordcount in an app is low and translation is neither the expensive nor tricky part. The most tricky thing about translation will be the string limitations; locale-specific graphics/images will also be required. An app must WORK or it will be overlooked or worse, poorly ranked, by users.
We will see the rise of the long tail. There will be larger language sets for mobile than for web. More people will access content through mobile than through PCs.
No machine translation. Most think MT won't work for mobile and we should stop trying to force it here. There is low tolerance for poor quality and mistakes are magnified. Honestly, this should not matter too much anyway, since apps do not (should not) have many words.
And the most incisive revelation, from Bill Sullivan of IBM's keynote: app development and growth will be driven by the 'CTO's daughter'. The CTO's daughter is 15. She never sends email; she texts, skypes, and facebooks, all from her mobile. She uses apps to do everything from planning a party, to buying shoes on Zappos, to breaking up with her boyfriend (instead of the passé post-it note breakup).
All jokes aside, she and her peers will head the force. Current corporate leaders are not the ones who use mobile en masse. My extension of this point is that these users will be the ones to solve businesses' most complex problems around mobile.
This means that businesses must bring in the user demographic (professionals in their 20's and 30's, even 40's) to build strategy around mobile, and to make those strategies become reality. It is these people – the Millenials – who will push mobile to the next logical, creative, and powerful place.
It was interesting to see how mobile use permeated this conference. Mobile has changed our professional behavior. At this conference everyone, and I mean EVERYONE, was on their phones or iPads while a speaker was talking. Many were tweeting bits they found interesting, many were checking Facebook and others were going through work email.
Five or even 3 years ago it was verboten to be on your phone in a conference. People hid their activities under the table, which spurred the term 'blackberry prayer'. Now, people do it out in the open.
Some of the speakers encouraged tweeting, and others had the audience do something (scan a QR code on the presentation screen). These activities engage audiences through their mobile devices.
Some think this means that everyone was paying less attention. Perhaps. But it is here to stay, mobile is unstoppable, and presenters must find a way to bring the use of mobile into their presentations, in powerful ways.
Let's continue this conversation in the blogosphere. What are your thoughts, whether you attended the conference or not?