INFOGRAPHIC: The European Pharmaceutical Market, in numbers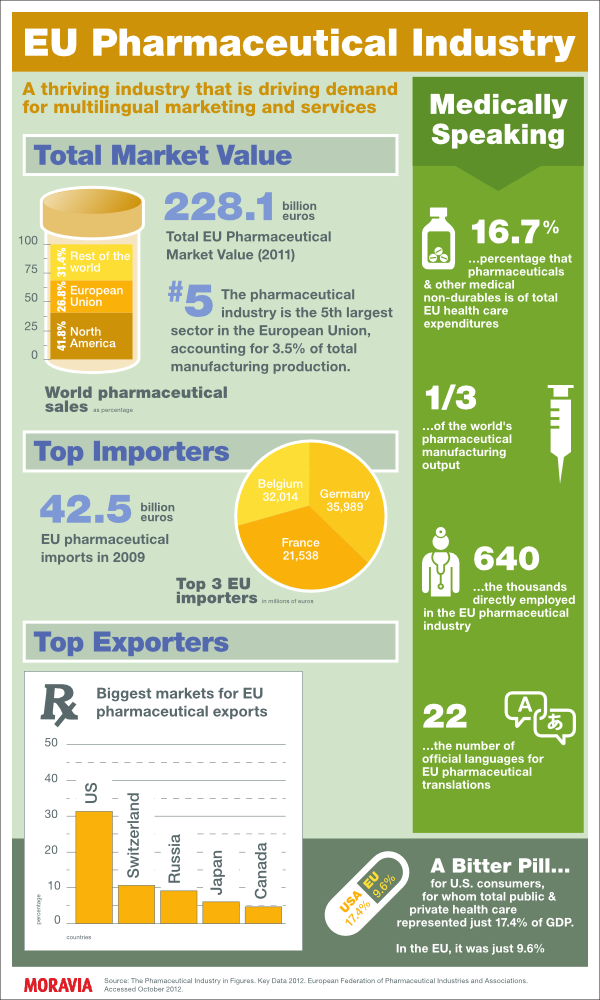 This week, Moravia staff are attending the 15th annual European conference of ISPOR, the International Society for Pharmacoeconomics and Outcomes Research, in Berlin. The program, now in its second day, places the European pharmaceutical market in focus.
What do we mean when we talk about the region's market for pharmaceuticals? Who are the important country players? What role does the industry play in the larger health care infrastructures of the region? And, of interest to us is, of course, how does consumer demand drive the need for multilingual production and translation services?
In our infographic below, we've pulled together the important numbers from "The Pharmaceutical Industry in Figures," the annual publication of the European Federation of Pharmaceutical Industries and Associations.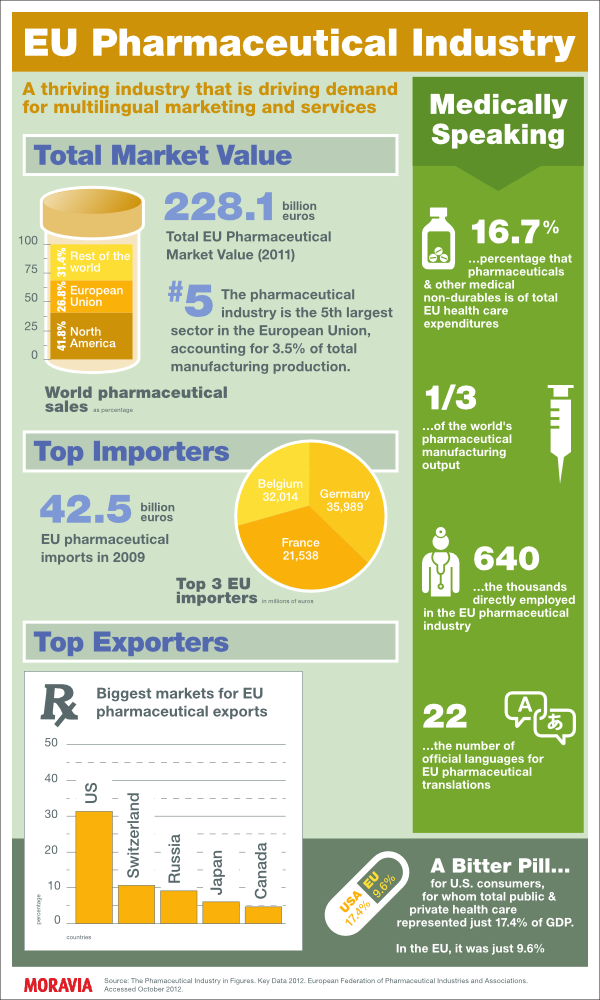 Are you also attending ISPOR? Do be sure to grüßen our colleagues in Berlin at booth #50.