If you are confused about what a dialect is, then so is the other guy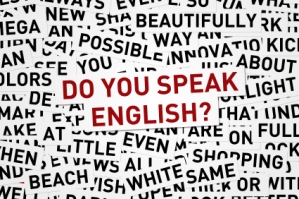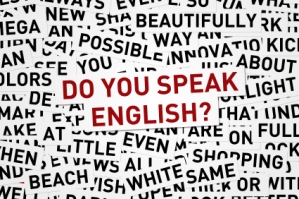 There are different languages, and then there are dialects of the same language. A dialect is a variation of a language. There can be many dialects corresponding to one language. If that is all you feel you need to know, stop here. But we language lovers care about this stuff and I am going to go on for a bit.

According to the American Heritage Dictionary of the English Language, a dialect is a 'regional or social variety of a language distinguished by pronunciation, grammar, or vocabulary…' You have also heard the term 'vernacular', which refers to the local language. No one dialect is 'better' or 'more correct' than another, but there are specific 'standard' dialects that are sanctioned by institutions (governments, schools, dictionaries).
My simple definition is this: "A variation of a specific language spoken in a specific place or by a specific group of people.". By this definition, it may also be clear that the dialect you speak identifies you; if you speak it, you are a part of this region, this people.
Why so many variations? Why does a language change? There are several reasons. A specific place and its language will be influenced by nearby cultures. Canadian English is influenced by French – many French terms are used in the English vernacular in Canada. The same goes for Indian English. Next words also may change or be invented, depending on what is going on in that culture politically, socially, or culturally. We have coined terms like Romneyism, Bushism, Palinism, for example.
All that theory is nice, but what is the actual difference between two dialects? I will use English, my native language, as an example.
But first, Wikipedia tells me there are 60 countries, states and or territories where English is spoken as the official or dominant language. Wow. These include American English, Canadian English, Indian English, Australian English, Philippine English, to name a few. I will narrow my comparison to two dialects: American English and UK English. The difference between Englishes (not a technical term; mine) is both interesting and fun.
Below on the left are major categories of variation with examples on the right.
Category

American English

UK English

Pronunciation

gaRAGE

GARage

Grammar

'I could'

'could do'

Vocabulary (saving my favorite category for last)

In many cases, one dialect's term is a funny thing in the other place. I won't point these out.

Truck
Pants
Cookie
Diaper
Freeway
Gas
Candy
Apartment
Eraser
Elevator
Flashlight

Lorry
Trouser
Biscuit
Nappy
Motorway
Petrol
Sweets
Flat
Rubber
Lift
Torch

Spelling

Flavor
Behavior
Theater
Civilization

Flavour
Behaviour
Theatre
Civilisation

Concepts: What is football?

American football (go broncos) or soccer
Here is a fun website where you can see if you can name the US equivalents of UK terms, or vice versa.
And lastly, I offer a list of all the places in which dialects of English are spoken (from Wikipedia). How about you look at this list and see how many you can name? I can't name them all (not even ¼). In theory you could understand any of these dialects, but I'm pretty sure I need to go to each place to do research.
Antigua and Barbuda
Bahamas
Barbados
Belize
Botswana
Cameroon
Canada
Dominica
Eritrea
Ethiopia
Fiji
The Gambia
Ghana
Grenada
Guyana
India
Ireland
Jamaica
Kenya
Kiribati
Kingdom of the Netherlands

Lesotho
Liberia
Malawi
Malta
Marshall Islands
Mauritius
Federated States of Micronesia
Namibia
Nauru
New Zealand
Nigeria
Pakistan
Palau
Papua New Guinea
Philippines
Rwanda
Saint Kitts and Nevis
Saint Lucia
Saint Vincent and the Grenadines
Samoa
Seychelles

Sierra Leone
Singapore
Solomon Islands
South Africa
South Sudan
Sudan
Swaziland
Tanzania
Tonga
Trinidad and Tobago
Tuvalu
Uganda
Vanuatu
Zambia
Zimbabwe
Australia
UK
US
If you know some particularly interesting dialectical differences, post them here!
{{cta('1a665564-4c54-4b91-ba3f-1e4cdc7a3224')}}