LOL in a cloud: How new technologies are disrupting text messaging the world over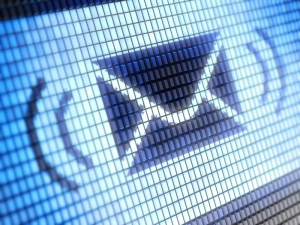 Progress is a tricky beast. Just 20 years ago, a 22-year-old British engineer named Neil Papworth sent the first text message ever — "Happy Christmas" from his computer to a colleague's phone — revolutionizing telecommunications. Now, however, texting can be done in the cloud or through Internet-based apps like Facebook and new technologies, and increasing smartphone usage has revamped the concept of text messaging.
Not surprisingly, some traditional texting services may be more likely than ever to fall by the wayside. As the state of global text messaging continues to evolve in the fast-paced world of digital communications, what will be gained and what will be lost?
Internet-Based Applications
Once upon a time, people only had email to connect in the digital world. Now, the Internet seems to generate a new way to enhance communication every week. However, until the advent of smartphones, traditional mobile phones had the market to themselves when it came to text messaging and the PC world could count on its domination of virtual communications.
In a country like the U.S. where smartphones are now owned by 45% of Americans (and two-thirds of young adults) according to the Pew Internet & American Life Project, people are relying less upon vendor-based texting plans and using their smartphone apps to communicate online or through application-based texting platforms. These highly progressive applications are transforming text communications and traditional text platforms while those older mobile phone plans that bundle texting costs, are losing revenue in many parts of the world.
Cloud Texting
Specifically, cloud-based texting apps are growing in popularity worldwide, but especially in countries like Japan, Australia, Germany, and the U.S. The BSA Global Cloud Computing Scorecard reports that Japan is leading the way when it comes to facilitating cloud computing. Free services like Zipwhip allow anyone with on the Android operating system — still the world's number one smartphone operating system — to download their app and use their mobile number to send and receive texts in a cloud environment.
Not surprising, there are plenty other apps geared for iPhones that also support cloud-based texting as well as other popular operating systems like Symbian and Blackberry.
Other Text-Based Apps
Social media websites like Facebook also attract the smartphone set as well as PC users. When it comes to mobile, the Facebook app for smartphone users allows them to communicate with text, video, and photo options. Back in May of 2012, Forbes asserted that mobile and its recently created apps are going to "crush" the Facebook IPO. These new platforms that are driving mobile text messaging will simply be handed the revenue that these older texting venues are likely to lose.
In other words, while smartphone users do access Facebook and other social sites for texting, there are ever more applications that are helping promote mobile, which has some experts predicting that mobile connection will soon outshine PC communications. The social sites will need to revamp their platforms to directly compete in the competitive mobile climate. MobiThinking also asserts that their research and statistics show that mobile Web usage will overtake PC-based Web usage.
The Ups and Downs of Transitioning
So, as mobile phone providers scramble to revamp their texting plans to include cloud-computing platforms and a myriad of applications compete to become the desired texting venue for mobile users, there is genuine shifting of power and revenue in the text messaging world. This is great for mobile phone users who are tapping into these web-connecting phones in ever-increasing numbers around the world and capitalizing on the power of revolutionary technologies; it's tough for some of the older text messaging and PC-based platforms, however, that used to have the communications market in their back pockets.