Will you chase or follow the sun? Some tips for global production in localization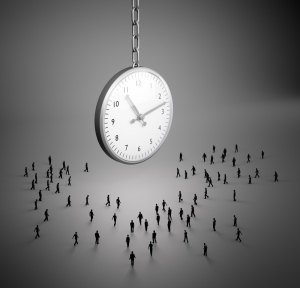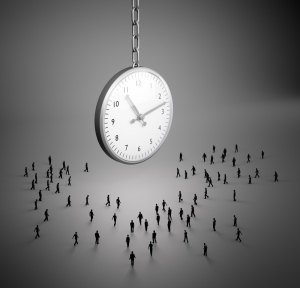 The adoption of Agile Software Development is turbo charging the turnaround time expectations of most customers. What was once a three to four day turnaround time has now been cut to 24 or 48 hours with little to no heads-up.
I've worked with teams handling this type of turbocharged development cycle who are based in only one time zone. Team members end up staying up all night chasing translators in other regions for delivery and soon everyone feels like they're "chasing the sun" – always waiting for translators in the next time zone to wake up and get to work! So, for many teams the adoption of a "follow the sun" model is becoming the standard.
If you Google "follow the sun model" then you've definitely seen ads filled with cliques like "we offer round the clock service to accelerate your business performance." These ads give the impression that teams can just push a button to start following the sun, however the implementation of a "follow the sun" model that will live up to sales promises requires careful planning.
As an American Project Manager leading a successful "follow the sun" team in China I'd like to share some more practical points on the subject.
Project Management
If you are going to assign multiple project managers to the same project then think carefully about how this will be done. Having multiple PMs who each specializes in their own areas with clearly defined roles and responsibilities will provide a solid foundation for the team.
When the team receives an email from the customer's PMs it should be clear who will follow-up with which issues such as quotes, invoicing and quality control for different languages. Make sure this is discussed and agreed on by the PMs early in the process or you will end up with toes being stepped on.
This is especially important if your customer also "follows the sun" and you are working with more than 5 different PMs. If you find that one of the PMs either on your team or the customer's team has a different communication style or follows a different workflow then you should carefully consider how to best integrate them into your team.
Global Team Integration
Once you have all of your documentation in place and organized then you will be able to get your team started and trained effectively. Don't assume that other offices function the same way as yours. Go back to the basics by creating simple workflow documents and be sure that junior team members are on the same page.
You will also need to be sure that every time zone is aware of and confident in the skills of the other team members, especially when urgent projects are hanging in the balance. Plan how you will introduce and keep dialogue running between team members in different regions.
A localization team with members on multiple continents gives you a unique advantage when it comes to ensuring linguistic quality. When your team trusts each other and knows how to leverage each other's strengths then you will be able to push final checks to members who feel comfortable with the characters or alphabet of the target language.
Rules of Engagement
Use all the tools at your disposal to transfer knowledge without holding conference calls at strange hours. Of course, an occasional early morning or late night call is inevitable but in the meantime try to record conference calls, use video demos for training and forums for discussions.
Create a deadline for your email threads and make sure that everyone across time zones will have time to view it and add their ideas. Let your team know, "Great job! Keep sharing and learning!" especially as exposing your weaknesses may not come naturally to all cultures.
{{cta('5eeef4d4-714b-41de-a219-bc72b982a5c2')}}
{{cta('a9870514-0447-42df-8020-8a4541724ddb')}}