My freelancer dumped me! Some best practices for keeping freelancers committed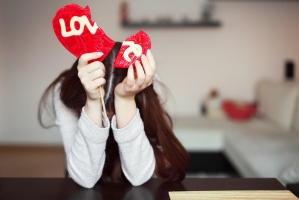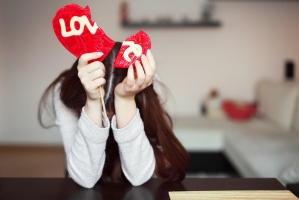 Deadlines have been missed and your normally consistent freelancer has started making mistakes that are uncharacteristic of their previous work. You start to wonder, "Is it something that I've done? Has something about the work that I'm sending them changed? What should I do?"
When you confront the freelancer they deny any problems or involvement with new projects and you're stumped as to what's bothering them. Then out of the blue they quit and you're left scrambling for a replacement. You think, "We've been together for years! How could it come to this?" Colleagues and vendor managers all tell you that there's "other fish in the sea", but somehow none of them seem to be as easy to work with or as qualified as the "one that got away."
The situation above is one that most managers have dealt with when working with freelance translators. After reading the December 2012 Common Sense Advisory report "Voices from the Freelance Translator Community", which surveyed 3165 freelancers regarding the problems they face, I began to consider some best practices for keeping freelancers committed. Please add any ideas or suggestions in the comments section below this article.
Training to Build Relationships
A freelancer may have worked with dozens or hundreds of different project teams in the past. Assumptions from both sides regarding quality expectations, turnaround times and payment for quality checks are going to lead to headaches down the road.
Training will not only clarify your expectations, but also show them that you are serious about them (it takes two to tango, remember?). You can try to lower the cost of training by providing training that can be facilitated by a team member (for freelancers who have lots of questions) and training that can be carried out independently (for more experienced freelancers or when you're short on time). Be sure to follow-up each session with a short comprehension test.
In "Voices from the Freelance Translation Community" survey it was reported that "Only 60% of freelance translators use CAT tools regularly." Many times we assume that when a freelancer says they can use a tool that they are adept at using it. In reality they may not have used this CAT tool for months or even years.
If you spend time during training to question them about their knowledge of these tools you may be able to identify weaknesses quickly and optimize your translator's process. If you don't have time for training then your team can alternatively conduct an onboarding interview to gauge this.
Financial Perspectives
According to the same report, "payment issues sometimes distract freelancers from focusing on their translation work, and can prove to be major sources of interruption to their work and lives." You can check with your freelancers if they understand your company's payment system and respond to them quickly when issues occur. Remember that freelancers are alone and if you can become their advocate when payment issues arise then this may alleviate some of the stress they face.
You can also consider if there's any way that you can increase the volume of their work. As painful as it can be to share your best translator with other teams, this shows them that you are looking out for their best interest. The main fear of most managers is that once your freelancer is discovered that they will be stolen by other teams.
However, discussing this concern with your freelancer and other managers could help you reach a solution. Showing them that you are a considerate manager may be a better way to keep them onboard for the long-term than trying to keep them to yourself.
Preferences Matter
Is your freelancer someone who likes to work all night or only 9-5? Do they mind receiving translation requests near the upper limit of their translation throughput or do they prefer to work somewhere in the middle or lower end? How many other projects are they working for and how do they make the rest of their income? Are they looking for more work?
You can have an open discussion with your freelancer and ask them similar questions in order to understand their preferences. If you are working in a team that has way more freelancers than you have team members you might feel like this approach is unrealistic. In this case, sending out a survey could be more effective.
Remember: The most qualified freelancers are not going to be easy to replace and for them finding a company that understands and cares about them could be what keeps them coming back to your team instead of looking elsewhere for work.
{{cta('1a665564-4c54-4b91-ba3f-1e4cdc7a3224')}}
{{cta('241704da-9a0f-4d47-8e40-e1bca83ab810')}}

Comments