Insourcing or Outsourcing Translations? 6 Factors to Consider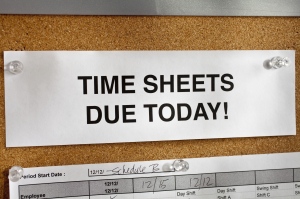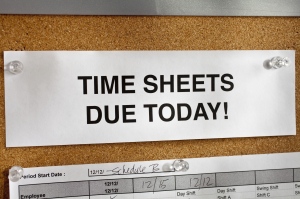 Who does your translations?
Many companies see logic in hiring bilingual, in-house translation and editing staff to perform translations. When an immediate need comes up, or when a close understanding of the business is required, managers can easily turn to these in-house resources to complete the work.
There might be pros to this approach, but partnering with an LSP alleviates the major issues caused by relying on this approach. An LSP can help resolve headcount issues, budget constraints and quality issues; drive complex process/technology implementations, and handle wildly fluctuating volumes – all at once. How?
1. Specialization of resources
An LSP has access to a large group of linguists covering a large number of languages, and they can choose the linguist(s) that are most appropriate for the job. A global company might need marketing translation, deep product expertise, or UI translations. Legal or financial material requires different knowledge. No one resource can handle all types of materials, but an LSP has resources that can handle each of them.
2. Critical, multiple roles
A localization project is often not just about translation; it can require cultural assessments, page layout or graphics work, engineering, or third-party QA. One translator cannot perform all these functions. LSPs engage various linguistic resources who work together to complete localization work. The roles can include terminologist, translator, editor (who does not have the same skills as translators), proofreader, copywriter, tester and language quality specialist. LSPs bring creativity and focus to bring these resources together to optimally complete a project.
3. Fluctuating volumes
Work volumes can shift constantly and substantially. A small group of in-house translators cannot handle large upswings, and they sit around when work is slow. An LSP can provide as many or as few translation resources as the job requires – and clients are only charged for actual work.
4. Management staff
Companies often do not have the organizational structure required to manage a localization program. With an LSP they get supporting staff such as vendor managers /recruiters, program managers, and business unit managers who all play their part in managing and delivering the work. These resources are part of the service to our clients.
5. Management of workflow details
A translator cannot be expected to translate and capably manage budget, timelines, project data, issues and resolutions, file handoffs. Project management is part of the service that an LSP provides.
6. Technology and process expertise
An LSP can provide technologists or workflow experts to help optimize translation process. Additionally, all the LSP's linguists will be trained in the use of these technologies. LSPs often have their own workflow technology automations to facilitate a number of localization steps like file prep, handoffs, change management, and/or the push/pull of files to and from client systems. Also, LSPs understand well that any translation workflow needs to change as the requirements do. Joint innovation programs become possible when collaborating with a vendor; not when collaborating with a small group of internal translators.
While in-house employees might be easier to allocate to urgent projects, have faster answers to language questions, and have more knowledge of the client preferences and processes, an MLV can also bring these benefits to a client.
Engaging an LSP does not mean our clients let go completely of resourcing and process. We collaborate closely with our clients to drive a program of innovation that benefits both parties. When global companies partner with an LSP, rather than individual translators, that vendor provides more than translation services – they additionally provide innovation in process that yield cost/schedule/quality benefits.
Does your translator show up to work every day, hoping to stay busy, or do you rely on a vendor to provide you the right services at the right time?
{{cta('1a665564-4c54-4b91-ba3f-1e4cdc7a3224')}}
Comments