Mobile to Mambi: Getting a Cell Phone Signal to the Developing World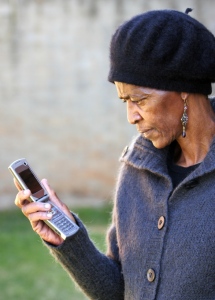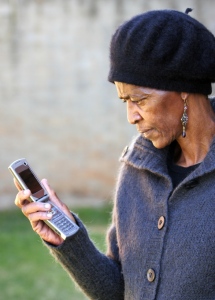 In late December 2012, Reuters reported that 1.5 billion people around the world don't live near a cell phone signal. In fact, their report described the Indonesian village of Mambi, home to about one thousand people on the island of Sulawesi, and how they must travel five hours by bus to access a mobile signal and make a call.
Getting mobile to the most remote regions of the developing world is an expensive proposal. But so too is leaving these regions behind.
Interesting Paradigm
A decade ago, the cost of Internet and mobile telephones might have been prohibitive for many in the developing world. As cellular phones have come down in price and are now more widely available, the main problem for remote territories is lack of a network.
Without a network, mobile phones might be used as cameras or notepads—but certainly not as telephones. Moreover, if these remote places had a network, they could even access the Internet—and that could dramatically enhance life for millions of people.
In many areas of the developing world, people have been willing to "invest often over 10 percent of their monthly income in staying connected," according to TechCrunch. Being connected, as the developing world knows full well, has its advantages.
Getting Governments to Cooperate
Without access to a mobile infrastructure, many people are left behind without access to telephone service let alone Internet access. Many nations in the developing world are already devising national broadband plans to encourage access in remote regions of their countries. According to the Broadband Commission for Digital Development, in partnership with ITU and UNESCO, "By 2015, all countries should have a national broadband plan or strategy or include broadband in their Universal Access / Service Definitions," which gives regions without a signal some hope.
The Realities of Getting Mobile to Remote Places like Mambi
The Jakarta Post reports that "In Indonesia, Indosat and Altobridge have jointly installed base stations in nearly 100 sites, including Mambi." Nevertheless, this article also asserts that roughly "35 million people" in Indonesia still do not have access to the web.
In other remote global regions, mobile penetration is slow-going while the demand is great. Many companies, however, are incurring the financial risk to set up mobile base stations that can be powered by diesel generators in places like India and Africa. It's the small companies like Ireland's Altobridge and India's Vihaan Networks Ltd. that are deploying "hundreds of thousands of such base stations across the developing world," according to The Jakarta Post, and carving a niche for themselves in the mobile industry.
Mobile Phones for Remote Regions
Once network access becomes available, even if only available at base sites, many phones are simply poor choices for those in remote villages. The simple need to charge batteries is a difficult prospect for many villages. TechCrunch, in its same report, has explored features that would be ideal for cell phones sold in the developing world.
Designing a smartphone with a price tag of fifty dollars would put it in reach of many of the world's poorest people. Batteries that could retain their charge for about a week would also benefit the world's poor regions. The batteries would have to be recharged, of course, but the longer battery life would sustain use for a substantial period before the user would have to visit an electrified village or base camp.
What Does Mobile Access Mean to the Developing World?
The ability to make a simple phone call to either a relative in a faraway city or doctor who can answer a question about medical care is vital to people in remote villages. Moreover, Internet access allows developing economies to check something as simple as market prices of rice or other commodities that affect the people living in the world's poorest and most remote locations. Mobile access could change the destinies of many. Though meanwhile, people in Indonesia, Africa, and remotest South America are waiting.
The Impact of Developing Nations on the Language of the Web
With worldwide broadband initiatives, backed by global organizations like ITU, continuing their penetration efforts, more mobile users are accessing the Internet. However, most of these users are not from English-speaking nations. According to Internet World Stats, 44.8% of Internet users in 2012 were from Asia and make up the biggest percentage of worldwide Internet usage.
Global Finance reports that "English, Chinese and Spanish are the languages used most often on the Internet, accounting for almost 60%, but Chinese has seen the most growth, with a more than 1000% increase since 2000 (compared with 237% for English)."
As other languages from the developing world begin to permeate the Internet with multilingual content, a new web is likely to emerge in the years to come. As a writer at Multilingual Search put it, "the need for linguistic adaptation will only become more outspoken going forward." How much web content will reflect English, Chinese, Arabic, Russian, or Indonesian in the coming decade? Time will tell, but their native speakers are already online and one can safely assume they feel most at home searching the Internet in their own languages.
{{cta('184a5cbf-c845-4ea5-a494-09f7b74dda80')}}
{{cta('1a665564-4c54-4b91-ba3f-1e4cdc7a3224')}}