Image vs Word: Why Pinterest Wins at Social Marketing for Global Brands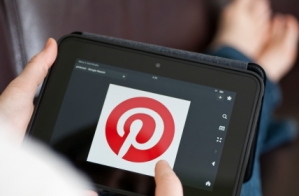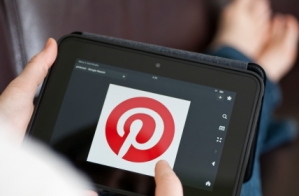 Is a picture really worth a thousand words? More like a thousand hits. Or a thousand bucks.
In the past year, the social media scene has been wowed by Pinterest's climb to popularity — and in a short time. The social newcomer has only been in existence since 2009. Though some social media experts were puzzled at Pinterest's rise and wondered if the success of an image-sharing site was simply a trend, the data is in and it indicates otherwise.
Namely, if content is king, image is the emperor.
International Social Superstar?
According to Mashable, "Pinterest sent more referral traffic to publishers than Google+, YouTube and LinkedIn combined." And Forbes reported last summer that already "Pinterest has more than 10 million monthly unique visitors and is now the third most popular social networking site behind Facebook and Twitter."
While Pinterest may have gotten its start in Palo Alto in the brain of a young Iowa-born man, it is now an international jetsetter complete with a myriad of clones and look-alike sites. In fact, its popularity has soared in many international markets. According to an Experian report about niche social networks, it "discovered that Instagram and Pinterest are by far the most popular globally." According to their statistics, between 2011 and 2012, Pinterest usage increased in Australia by 798% and in Hong Kong by 2373%.
When it comes to emerging markets, Asia appears to be heading toward pin-fever. Tech Wire Asia reported that "Usage across the Asia Pacific region continues to increase rapidly." The report also reminded readers that "Internet users in the emerging markets, especially Asians, are often enthusiastic adopters of social media with 93% accessing and using their social media accounts once or more a month."
Pinterest is trying to facilitate a strong relationship in many emerging markets. The site has been working to expand beyond English-language nations and has announced plans for platforms in "French, German, Japanese, Portuguese, and Spanish, to be followed by Dutch, Greek, Italian, Korean, Malay, Polish, Russian, Simplified Chinese, Swedish, and Turkish."
According to Pinterest, as reported by the Brand Channel, "we've always wanted to make it easy for people all over the world to organize and share all the beautiful things they find on the web. We want to take another step towards making this vision a reality by translating Pinterest into other languages."
What Brands are Pinning?
According to Mashable, some of the most popular brands on Pinterest in 2012 were U.S. and UK-based Real Simple Magazine, HGTV, Whole Foods, and Better Homes and Gardens. Nevertheless, international brands are beginning to launch a Pinterest presence and in some exciting ways.
Last summer, the Japanese fashion brand Uniqlo "launched an impressive campaign that involved scrolling down to see a mosaic animation" of their clothing images, according to Business Insider Advertising. Peugeot Panama also featured a pin launch of mosaics that asked "users to participate in its Jigsaw Puzzle Contest where they rearranged pictures to complete a mosaic of a full car." Recently, the airline British Midland International (BMI) featured a "Pinterest Lottery" to reward winning pinners who repinned their images.
Impressive pin campaigns aside, new and old brands of many countries are pinning their brand to the new social giant simply to gain a presence and explore a new traffic-generating avenue. Turkish Airlines, Fendi (Italy), Natura Cosmeticos (Brazil), Rakuten (Japan), IKEA (accounts for multiple countries), Rabobank (Netherlands), Jarritos (Mexico), and Hotel Klausnerhof (Austria) are just a few international brands uploading their pins.
The Image Needs No Interpreter
The image unadorned by words speaks across borders, past languages. One doesn't have to speak Italian to be captivated by the Mona Lisa. As Search Engine Journal put it, "Pinterest is entirely based around the visual, with little to no text necessary."
An image-based site like Pinterest, while it can be enhanced by related text content, doesn't emphatically rely on it. Ad Age Digital took a look at this marketing concept — the image-based platform — and reported "When people pin photos they don't use a lot of words …They don't say I love this sweater SKU 12345 #H&M." To like or repin said sweater is a seamless transaction between a mom in Cairo and a cheerleader in Dallas.
The Huffington Post offered further explanation for the popularity of the image-sharing site. "This sharing of things rather than personal updates, while deeply consumerist, enables Pinterest to connect strangers in ways that Facebook hasn't yet perfected." The brands that can tap into this share fair, no matter where they are from, are likely to see the same increases to their website traffic as other brands who have already been pinning.
About Those Words …
It may seem as though text-based content plays second fiddle to the image on Pinterest and, of course, it does. Yet, every brand should take time to read the writing on the wall — the data regarding Pinterest's ability to drive traffic. Some of the statistics posted on Factbrowser illustrate some compelling statistics: "69% of brands have presences on Pinterest," "25% of Fortune Global 100 companies have Pinterest accounts," and "Pinterest traffic has doubled since May 2012, placing it as the 4th largest source of traffic after Google, direct traffic, and Facebook."
Should your brand be on Pinterest? Here is an instance where words, actionable and clear, may yet trump image in that slogan by Nike, a pin-loving brand to be sure: just do it.
{{cta('1a665564-4c54-4b91-ba3f-1e4cdc7a3224')}}