Siri, You Can Drive My Car: Apple Takes Siri Here, There, and Everywhere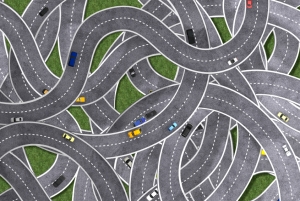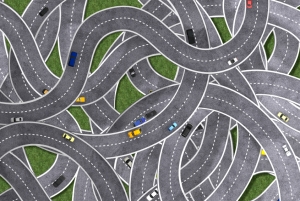 Chevy, Honda, BMW, Audi, Toyota — as female virtual assistants go, Siri gets around and she's proving that she's got what it takes to be everything from backseat driver to companion gamer. Those of us who remember Kit of Knight Rider fame know full well that if a talking car can co-star on a hit television show, where on earth might a co-pilot like Siri take us?
Is She Gonna Go My Way?
Siri isn't hooking up with all the auto brands on the market today, but she's got a few noteworthy cars to her name. As New York Daily News reported already last June, "automakers including BMW, Audi, Chrysler, Honda, General Motors, Jaguar, Land Rover and Toyota plan to integrate Siri into their vehicles in what they've termed the 'Eyes Free' system." The first cars to integrate Siri, however, are not luxury models — just youth-friendly vehicles with drivers that are likely to have talked to Siri before on their iPhones.
I'm Tired, Siri. Could You Drive Us Home?
Perhaps not quite the "iCar" that Steve Jobs reportedly dreamt of, but Siri-enhanced vehicles are beginning to hit the streets. Several of General Motors car models like the Spark and the Sonic are coming equipped with Apple's voice assistant.
According to Forbes Magazine, vehicles that employ Siri will allow users to ask Siri questions and initiate commands in natural language without taking their eyes off the road; the system even blanks out the iPhone's screen to minimize distraction. Siri can be used to call people, select and play music, hear and compose text messages, get directions, read notifications, find calendar information and add reminders, all on a hands-free basis.
So far, however, Siri will shy away from any complex issues that may require a web-page display or deeper integration with the vehicle's systems. She won't be able to take the wheel anytime soon after your holiday work party — at least not yet.
More Platforms for Siri
Wired recently reported that the London-based Kuato Studios is working with other gaming companies to produce a new generation of educational software that features a next-generation Siri. Developers are hoping that Siri "will help talk kids through coding puzzles, but with a key improvement over the iPhone incarnation: the power of conversation." If the technology pans out, Siri will be able to "remember" conversations and its contexts may lead to more "meaningful dialogue," and, in this instance, in the context of learning.
Automobiles, games — why not television? "Siri, what's on ESPN?" Siri may be about to help us sink even more deeply into couch-potato coziness. No more asking each other "where'd you put the remote" with Siri to navigate our tendency to channel surf. The New York Times reported that "Apple realized that you could just talk to your television." Plenty of people do, in fact, talk to their television, but with Siri, they may have someone that finally listens.
The article points out that Apple is treating their television project like a "hobby," but "that hobby could soon reap astounding financial returns. A recent report issued by Barclays predicted that if Apple made a television set, excluding content deals, Apple could generate an additional $19 billion in revenue a year." Whenever Apple plans to unveil its progress, it will be Siri who does the talking.
Siri Today
While Siri's television stardom is in the works, she'll have to be content with her latest platforms: the cars and, of course, the iPhone. As the Times of Japan reported, one of more recent updates for iOS devices "includes support for Apple's voice assistant Siri in more languages" like Japanese.
And, true, Siri is comfortable speaking Japanese and seems generally pleased to accompany drivers of Hondas and Toyotas. A true multinational, she converses naturally in German and is perfectly content inside an Audi too. The truth is, though, Siri is moving fast and, as Business Insider reports this month, she's just landed inside the "$300,000 Ferrari FF."
Talk about a girl who knows where it's at. Buon per te Siri.
{{cta('1a665564-4c54-4b91-ba3f-1e4cdc7a3224')}}