Translation Tech Roundup – March 2013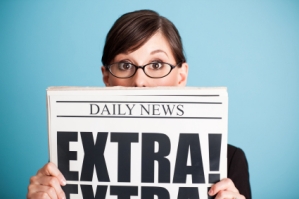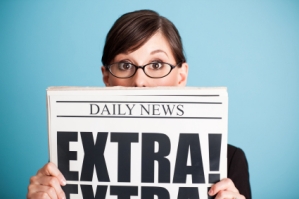 From translation machine engines (and labor cuts) at the European Commission to planned CSS support for the Klingon language, March delivered some of the best gems of translation technology news to date. Share in the translation tech love!
Babbelfish for Brussels Bureaucrats
As Reuters reports, the European Commission will roll out in July its new in-house translation engine, [email protected] The 4.3-million-euro investment in the tool, which has been in beta testing since July of last year, is meant to deliver long-term savings — much needed savings, since an agreement on budget cuts by EU Member States means that some 10 percent of the Commission's translation staff of 2,500 will be laid off over the next 5 years.
[email protected] will support an ever increasing documentation load, delivered in 23 languages and, unlike external and public machine translation services, will offer more security and personalization to the unique style and terminology of the EU bureaucratic environment. (EU unveils faster translation engine as job cuts loom, Reuters)
Say That To My Face … In Chinese
Samsung says that its Galaxy S4 will ship to 155 countries at the end of April with a real-time voice translator built in for email, SMS, and more. The S-Translator, which debuted at the launch event at Radio City Music Hall in March, converts voice to text, translates the text, and then outputs the text as voice in the translated language within seconds.
The S-Translator will translate between American English or British English and French, German, Italian, Latin-American Spanish, Brazilian Portuguese, Korean, Mandarin (Chinese), and Japanese as well as between the Asian languages alone.
Common phrases have been conveniently built in to the service. One downside: the S-Translator requires an online data connection, which could translate into prohibitive costs for budget travelers, no matter the language. (With S-Translator, Samsung aims to reach an old industry goal in real time, Computerworld)
YouTube Captions Go Pro
Google has added new functionality to its YouTube captioning interface to allow for the purchase of professional translation services. Last September, the company integrated YouTube Video Manager with its Translator Toolkit so that users could insert captions in an additional 250 more languages than the 50 that are available already via Google's machine translation engine.
With this new service — currently featuring vendors Gengo and Translated.net but later to include other vendors — video publishers can upload their captions and choose between machine translation, professional human translation, or inserting their own translations, as before. (YouTube Partners With Gengo And Translated.net To Make Ordering Paid Caption Translations Easier, TechCrunch)
Insert Esperanto Here
In an unofficial draft published 1 April (wink wink), an early, not-yet-endorsed draft specification defines CSS Localization Module Level 1 that allows for non-English markeup.
"A major issue remains - the linguistic accessibility of web technologies. While web content can be translated to address the linguistic needs of users, the default and only language of markup for description languages is English. This specification aims to address this issue for CSS. Using the mechanisms defined in this specification, all properties and keywords are written in and translated to the language of the content creator. The support for different languages strengthens the decentralization and localization of the web."
It has some serious limitations, however. "CSS must support all national languages, intergalactic languages as well as popular science-fiction dialects. Yet some legacy CSS keywords may not have a translation in a particular language. For instance, Klingon cannot translate the color keyword 'PeachPuff'." (Discontinuing CSS Localizations, Adobe)
{{cta('1a665564-4c54-4b91-ba3f-1e4cdc7a3224')}}