Chechnya is not the Czech Republic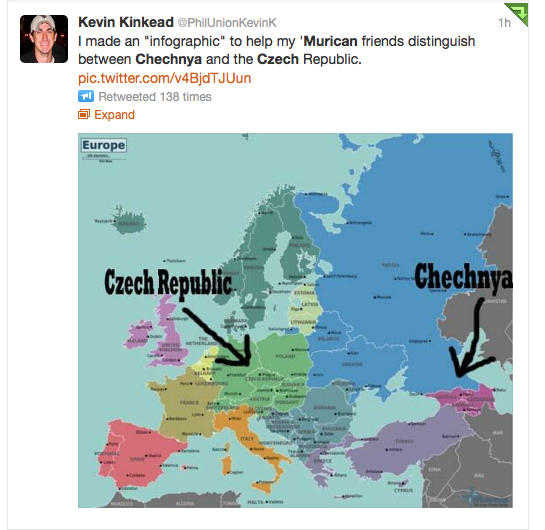 It is clear that you – a reader of this blog – are a citizen of the world and very aware of the name of countries and regions around the globe. You know that Slovakia and Slovenia are two different countries; you don't mix up Sweden and Switzerland; and you can tell that they speak German in Austria and English in Australia.
But you are also aware that people all over the world tend to have issues with toponyms and demonyms. So, you will not be surprised with the fact that as a result of the announcement that the suspects of the bombing of the Boston Marathon are from Chechnya, many concerned citizens are immediately making associations with the Czech Republic.
Since I am at Moravia's headquarters today here in Brno, and I live in Boston, I thought of sharing a Tweet showing the location of the two countries.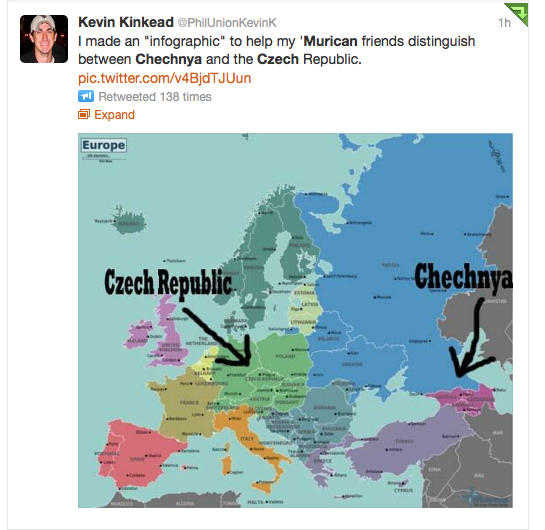 Unlike Chechnya (part of the Russian Federation), the Czech Republic is a thriving economy of 10 million inhabitants that has been part of NATO since 1999, and of the European Union since 2004.
This was a "Moravia Public Service Announcement".
{{cta('1a665564-4c54-4b91-ba3f-1e4cdc7a3224')}}
Comments