YouTube & Video Marketing for Global Brands: Get With It Or You're Done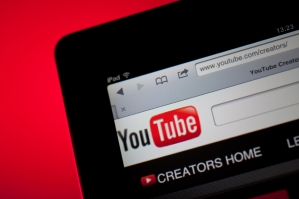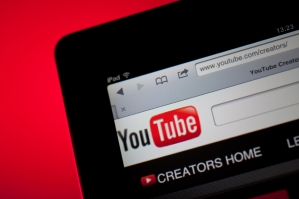 YouTube is the third most popular site in the world, according to Internet metrics provider Alexa, with traffic topping more than 1 billion unique visitors monthly. While businesses were initially slow to join the party, that's not been the case for a long time — corporate brands from Adidas and Nike to Samsung and Apple have long shown the profitability of using YouTube and other digital video channels for brand marketing, product campaigns, and even internal business messaging.
But with so much interest in YouTube across the world, are global brands actually getting the "global" part right?
Video Usage Is Skyrocketing
Let's be clear here: companies are earning from the increased power and influence of video in brand promotion. Just last week, Interactive Advertising Bureau reported, "Digital video, a component of display-related advertising, brought in $2.3 billion, marking a significant year-over-year increase of 29 percent in 2012, compared to $1.8 billion in 2011." (Internet Ad Revenues Again Hit Record-Breaking Double-Digit Annual Growth, Reaching Nearly $37 Billion, a 15% Increase Over 2011's Landmark Numbers, IAB 16 April 2013).
YouTube plays a significant role in video delivery, especially in mobile telecommunications. Sandvine, a broadband network provider, reported in its Global Internet Phenomenon Report: 2H 2012 (PDF, Sandvine 2012), that YouTube is "the leading source of Internet video traffic in the entire world" and is "the dominant application on mobile networks" with over one billion views daily on YouTube mobile that accounts for as much as 25% of network data.
And in its survey of companies with over 100 employees, eMarketer concluded "by 2014, more than two-fifths of companies included in the forecast will be using the video-sharing site for marketing purposes." (Is Social Media Marketing at a Saturation Point eMarketer, 17 August 2012) This, for instance, is one of our videos on YouTube:
Video Marketing Works … Or Does It?
Businesses small and large have taken YouTube's "broadcast yourself" message to heart. The reasons for video marketing's likeability are easy to understand. That is,
video is easier to consume and is more engaging than text alone,
other major social media players like Facebook, Twitter, and LinkedIn have extended video's dominance by making video sharing a snap, and
innovations in mobile telecommunications mean consumers have access to multimedia communication like never before.
Nevertheless, video marketing fails, even for top brands. In its analysis of more than 150,000 business videos on YouTube, Pixability, a video marketing agency, concluded, "Almost 50% of videos published by the top 100 global brands got fewer than 1,000 views, meaning they failed to reach their audience" (Why YouTube Marketing, Pixability) and cited reasons ranging from uninspired content to improper video optimization.
Will It Blend?
Perhaps of no surprise to readers of this blog, translation and internationalization are both promising opportunities and real challenges for businesses seeking to get the most from their video marketing efforts. And we see it as a vital component of the video optimization that fails the otherwise successful global brand.
On the opportunity side is YouTube technology itself. Google introduced caption translation of English-language videos in 2009 and then raised the number of languages supported by Google Translate's automatic, machine translation to 10 last November (Dutch, English, French, German, Italian, Japanese, Korean, Portuguese, Russian, and Spanish).
As we reported recently in our Translation Tech Roundup for March, Google has significantly boosted that capability with, one, the option as of September 2012 to insert your own caption translations for up to 300 languages via the Google Translator Toolkit and, two, as of March, the option to hire a professional localization service provider right through the YouTube Video Manager interface. While only two LSPs are included right now, Google has already announced plans to open that market to other providers.
On the challenge side is, of course, the issue of localization and internationalization beyond mere translation alone. There's more to video marketing optimization for foreign markets than getting the words right. That's a matter that smart video marketers reframe as an opportunity — that is, by partnering with competent, professional, and in-country-resourced video localization providers that can deliver on both text and context.
With more than 70% of YouTube traffic generated from outside of the U.S., there's no denying the power and increasing potential of video localization in global marketing campaigns. Is your brand ready?