Take Control or Translation (Mis-) Management Will Crush Your Soul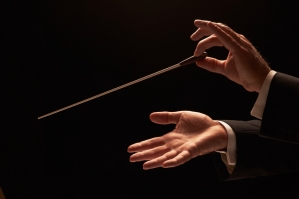 So here we are. You started out with translation projects as a way to earn a bit of cash in college and, yeah, you were pretty damn proud of yourself. But now, many years and a career climb up the localization ladder later, you're dealing with the big data. We're not talking about a couple of pages and one from-this-language-to-that-language translation job anymore. And, let's face it, you know Excel spreadsheets and Microsoft Project cannot do the job.
You need power. Lots of power.
You know why. Now that you've made it to the big leagues, understanding big-league tools will make the difference between a work day with challenges you can bear and a work day that ends with you curled up in the fetal position on your desk, calling out for mommy. Seriously, you do not want to go there.
So what's all this talk about translation management systems and, real talk, how can you persuade your bosses that it's a better investment than therapy?
Admit It, Your Work Day is H-E-Double-Hockey-Sticks
As a localization manager, you're dealing with a lot of moving parts at once. Since scientists have proven that multitasking is a myth, you are probably trying to figure out why you're still expected to manage it all like it's true.
It's not like it would be easy even if you could. We're talking humongous amounts of data, sometimes in wildly different formats, being produced by departments from here to Timbuktu, and all to be delivered … yesterday.
(Please stop crying. We're here to help.)
Why a TMS is a Balm for the Suffering
We're not pulling your leg when we say, buck up, the answer is out there. There has been plenty of innovation in our industry to meet these matters head on. Not innovating wasn't an option anyway — once large volume localization projects were outsourced in the early 90s and Agile Localization became the standard, localization service managers and providers (us included!) had to develop tools and processes that could achieve three core demands:
Reduce manual project tasks
Raise ROI rates
Speed time-to-market results
This is exactly what a TMS makes possible.
Because to Thrive is Better Than to Survive
So what is it about a TMS that makes it the right choice for high-volume localization offices? Ah, yes, the meat of the matter.
A. Data management centralization
We're not talking about placing all of your data in the same place. That's not going to work when your German office wants and needs as much control as your Brazilian team does. We are, instead, talking about a central tool for identifying and tracking diverse and dispersed information.
Imagine the dashboard of a car. It, too, was an information management innovation. That indicator gives you your traveling speed. And that indicator let's you know if there's enough oil. That other one there tells you the radio is set to Smooth Jams 100.
The TMS that will give you the high-level view of your business landscape while also allowing you to get your hands in the muck when you need to is (trust us on this) the kind of data management centralization you want and need.
B. Human resource and financial management
Your office is managing linguists, translators, project managers, vendors, and more in dynamic teams. A good TMS handles assignments, role management, pricing, and more from that same dashboard so that you — and those above you on the chain or who are on a need-to-know basis — can expand or shrink those teams to meet project, campaign, and market goals.
And because these teams cost money no matter how tight your budget is (dang it!), having a TMS that reports on project spend and income will help you keep it all in line.
C. Streamlined project management
Of course, project teams are nothing without actual projects, and it's the management of these — along all links in the production chain, from content origination to translation quality assurance — that dominate your day's work. The real merit of a great TMS will be how it organizes, optimizes, streamlines, and reports on your localization processes. You need to "set it and forget it" like a countertop rotisserie oven so you can enjoy the tasty results of an efficient day's work.
D. Automation innovation
That is, you want to be able to push a button and — voila! — your documents are analyzed, priced, assigned, packaged, and shipped off for translation with just a few beads of sweat on your brow. (And that from taking a lunch break under a hot summer sun just moments before returning to your desk.)
This is really what it's about, amiright?
The fact is that, feeling over a barrel and under the gun, you already get all of these things done today. But using modern tools that automate the process mean you can focus your time on the real crises and challenges — putting out the occasional fire — instead of feeling like the whole building is burning down around you every. single. day.
With a solid TMS, you won't have to suffer nor will you have to start from scratch. No, really. The best will seamlessly integrate with your existing computer-aided translation tools and help you make use of innovations — such as machine translation — that you haven't enjoyed before.
While we are not a translation management system provider, we work with them, of course, to help clients like you wrest the most value out of your work with localization service providers like us.
We have expertise in a wide range of commercial tools, and we have developed our own automated workflow system – Symfonie – that integrates easily into our clients' own systems.
Do you need an ear when you're screaming that you just can take it anymore? Or, better, having read this article, are you ready to game it out so that you have the right information to persuade your higher-ups that this is the next, smart step for your team?
Well, that's what we're here for.