Translation Tech Roundup – May 2013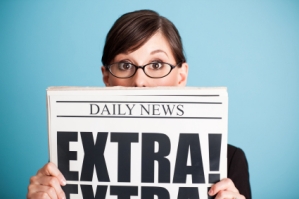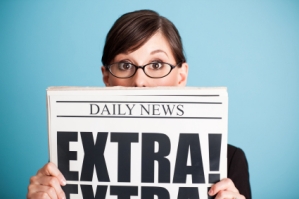 … in which we celebrate Google's global initiative (again), blabber on about Yammer's future translation capabilities, get lost in app translators, and wheel our way to Xbox glory. All in a day's work.
Now in five more languages!
Google Translate has added Bosnian, Cebuano, Hmong, Javanese, and Marathi to its lineup, bringing the total number of languages to more than 70 and boosting its reach to 183 million people worldwide. The blog notes, however, that with the exception of Bosnian these are all in the "alpha" stage, which we translate to mean "use at your own risk, politicians." (More than 70 of the world's languages in the blink of an eye, Google Translate Blog, 8 Wednesday, 2013)
We couldn't have said it better.
Writing for Personal Tech in the New York Times, poor Kate Murphy notes that she spent a few days more than any healthy person should have to endure to test out and rate the top mobile translation apps. She pulls forward some greats from the bunch – Jibbigo, for example – but notes that they all are challenged by the reality of, well, real speech.
"No matter which app you choose, you can't use it for long and involved conversations. These apps work only when you speak very slowly and distinctly and in short sentences. Be prepared to rephrase when you get quizzical looks or uncomfortable giggles — as when asking in English for a baby's 'crib' in your hotel room and the app's French translation intones that you need a 'favor' in your hotel room. Mon Dieu!" (A Score or More of Languages in Your Pocket, 1 May 2013)
Any day now!
As some of you will recall, Microsoft announced back in February that it plans to add translation capabilities to Yammer — the enterprise-level social networking tool it acquired last June for $1.2 billion USD — sometime in late spring. We're not the only ones of its 7 million registered users looking forward to this new feature. Self-proclaimed virtualization tech geek Matthias Raab (@vmatzeetc) tweeted at Yammer about it last week and got this as a reply
@vmatzeetc Message translation is on our roadmap

— Yammer (@Yammer) May 6, 2013
Thanks for the update! (Yammer Announces Message Translation to Ignite Multilingual Collaboration, Microsoft News Center, 28 February 2013)
Communication in motion
Kinect, Microsoft's motion-detecting input device for Windows-based computers and Xbox 360 console, is already capable of voice and gesture commands. And there's no doubt now that it can go even farther than the French, Italian, German, Spanish, and Japanese localization that it currently offers.
Just earlier this month at the Computer Human Interaction (CHI) conference in Paris, Kathrin Greling, a researcher and doctoral student at the University of Saskatchewan, demonstrated how Kinect could be modified to detect wheelchair movement as additional commands for the Xbox gaming platform.
Admit it, how technology helps us all communicate, share, and play awes you too.
(Kinect sensor modified for wheelchair gaming, TechHive, 6 May 2013)
{{cta('1a665564-4c54-4b91-ba3f-1e4cdc7a3224')}}
Comments