5 Things Translators Love About YouTube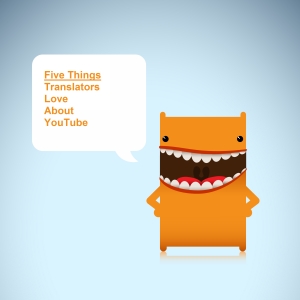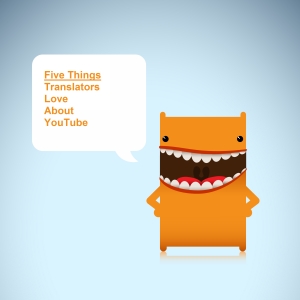 This week marks the eighth anniversary of the Internet's love of YouTube. The channel, originally conceived of by three former PayPal employees in 2005, was acquired by Google in 2006 for $1.65 billion, which seems like a bargain for a site now valued at nearly $50 billion.
We're a translation company, so our love of YouTube stuff can be incredibly single-minded at times. When your day starts and ends with word data and then scintillating PowerPoint presentations on word data, you too could use a YouTube break for a giggle or two, even if it's still about translation. Well, like YouTube, our job has its Downfalls (yes, goofy pun intended, so just let us pretend we #wintheweb).
Anyway, we decided to take a break from the weekday seriousness to bring you 4 of the best (and our favorite), translation-related videos plus 1 homage to what makes 1 billion unique viewers each month the world over love, love, love YouTube.
5 – We love cats. YouTube delivers lots of cats.
Video: Henri in French, English, and Cat. Back in 2008, Henri, the French cat, made his first, bored-out-of-his-mind leap to YouTube fame. Fortune came later, with an Internet film festival award in 2012 and a starring role in a major pet food brand's online advertising campaign. We thought about videotaping our own cats but — pshaw! — we wouldn't be half as funny (though we try). Henri's just one of the many catapulted to fame, mind you. We've got cats that leap, cats that bark, and cats that play the piano. But Henri puts us in the right (silly) mood when we need a break from our own existential ennui.
4 – We love old television shows. YouTube has a lot of that too.
Video: Hungarian Phrase Book in English, Hungarian, and Monty-Python-Speak. There's this Internet site called the Wayback Machine that serves as a digital archive of the Internet. YouTube is kind of like that sometimes, so you can look for some of your old favorite TV shows and binge on laugh after laugh. When you've just translated the umpteenth line of software string, a belly-deep laugh is very appreciated.
3 – YouTube makes it easy to poke fun at English-speaking Germans.
Video: German Coast guard trainee in English and fake German. As this video from Berlitz shows, we're not the only folks in the industry who know that a fake German accent is worth a giggle or two on its own.
Bonus video: A German tourist asks for directions to a garage in an English park:
2 – YouTube brings the world together one dance step at a time.
Video: Klingon Style (Star Trek Parody of PSY – GANGNAM STYLE) in, er, Klingon. We've blatthered about both Psy's Gangnam style and Star Trek's Klingon invasion of Bing Translate. YouTube's not afraid to bring the two together in a dance-off. Kind of like Michael Jackson's Beat It but without the opposing (Romulan) gang.
1 – YouTube can take a moment to laugh at itself. We consider that a good lesson for living.
Video: YouTube's ready to select a winner in English. Just last month, YouTube announced that they would shut down operations to finally begin to narrow down all the video entries until they found the best video of all time. It was a joke of course, but they pulled in a bevy of the stars that the channel itself has made great — from the Evolution of Dance guy to the Charlie Bit Me kids. It made us appreciate them all the more. Thanks for the laughs!
Got your own translation videos to share? Tell us what it is and why you love it in the comments below!
Comments