Top 3 Reasons "English Only" Fails American Business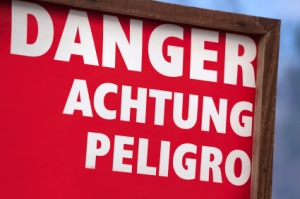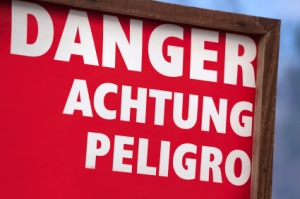 According to a brief by the ACLU Foundation of Northern California (PDF), language discrimination "occurs when a person is treated differently because of that person's native language or other characteristics of that person's speech." In terms of the workplace environment, language discrimination has sometimes arisen in businesses with English-only or common-language-only policies; yet, discrimination has occurred in various parts of the world for issues of dialect and even grammar usage.
Discrimination of any sort can have a serious impact on any company. However, if your business employs policies or approves of behaviors that could be construed as language discrimination, here are three good reasons to eliminate it from your workplace.
#1 – It Will Cost You … Dearly
While many companies have employed a common language clause in their policies in order to foster harmony among their employees, the flip side is a decidedly disharmonious tune that leaves people feeling negatively. Which employee is more likely to be a productive member of the staff: a happy employee or a disgruntled one? Moreover, if your disgruntled employees have legal basis for their dissatisfaction with their work place environment, it isn't a feeling likely to go away until discriminatory practices are eradicated.
We're not just talking costs or morale. When a group of Filipino nurses won their language discrimination case against a California hospital last year, it made headlines around the globe. The Los Angeles Times reported that the $975,000 win is "believed to be the largest language discrimination settlement in the U.S. healthcare industry" ("Filipino nurses when language disrimination settlement," Los Angeles Times, September 2012). One can only wonder what the hospital's other legal fees amounted to for this one case.
The U.S. Equal Employment Opportunity Commission has posted clear guidelines on English-only rules in the workplace. Can your business afford to write off such advice (and such legal fees) when it could be more cost-effective to remove language discrimination from all areas of your company?
#2 – Worker Safety Will Suffer Too
Language discrimination can also lead to unsafe conditions for all workers. When safety manuals are not written in languages that all employees can understand, safety risks can bloom into terrible situations. An English-only policy was viewed as the culprit of a U.S. incident where chlorine gas was leaked into the air because a worker could not read safety instructions, reports the Economist. Companies are responsible for the creation of safe work environments; when companies ignore the need for safety, disasters can happen.
In this case, 150 people were hospitalized—a disaster that could have been prevented with the addition of a safety label written in Spanish.
#3 – You'll Be the #FAIL Posterboy of Facebook
Negative press might fuel the careers of rock stars and celebrities, but it can be detrimental for business. Competition in the business world is as keen as ever and no international company wants to risk its integrity or reputation with a lawsuit concerning any type of discrimination.
Yet, in spite of the risk, language discrimination suits are on the rise—up by "76 percent from 1997 to 2011" in the U.S. alone according to Insurance Journal. Nor is this merely a U.S. problem. Language discrimination cases have popped up all over the globe—Asia, the UK, Australia. No surprise, the news is being shared on Twitter, Facebook, and LinkedIn—the very social media spaces in which many businesses are face-to-face with their consumers.
Companies that want to make headlines for their products or services—instead of discriminatory practices—must consider their language policies.
Cleaning Up Your Language Act
As immigration patterns shift and more workers cross borders to obtain jobs in the global marketplace, the language issue will likely remain at the forefront of human resources concerns. Fortunately, businesses can bridge their language gaps by employing multilingual materials and translation to meet both internal and external business needs.
A translation service can help your business decrease language discrimination practices by making sure all policies and procedures are accurately translated into the languages spoken by employees and customers. By encouraging a broad approach to workplace language, a company is poised to better compete and thrive on the international business stage.
{{cta('1a665564-4c54-4b91-ba3f-1e4cdc7a3224')}}
Comments