Motivational Monday: Lean in, Lingua!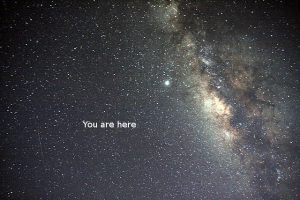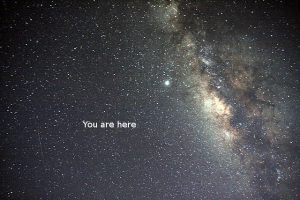 Much has been already said about Lean In, the book written by Sheryl Sandberg the chief operating officer of Facebook — good and bad. As our Moravia co-founder Katerina Janku can attest, there are plenty of examples of strong female leadership in the localization industry. Nevertheless, there's still plenty for women to learn from any leader, male or female, about how to make it to the top without crushing our souls or others along the way.
Lean in to hear our takeaways from the book on how you can get more from your career in our industry.
Find Your Mentors
"As an associate at McKinsey & Company, my first assignment was on a team that consisted of a male senior engagement manager (SEM) and two other male associates, Abe Wu and Derek Holley. When the SEM wanted to talk to Abe or Derek, he would walk over to their desks. When he wanted to talk to me, he would sit at his desk and shout, "Sandberg, get over here!" with the tone one might use to call a child or, even worse, a dog. It made me cringe every time. I never said anything, but one day Abe and Derek started calling each other "Sandberg" in that same loud voice. The self-absorbed SEM never seemed to notice. They kept it up. When having too many Sandbergs got confusing, they decided we needed to differentiate. Abe started calling himself "Asian Sandberg," Derek dubbed himself "good-looking Sandberg," and I became "Sandberg Sandberg." My colleagues turned an awful situation into one where I felt protected. They stood up for me and made me laugh. They were the best mentors I could have had." – Sheryl Sandberg

As those of you on Twitter already know, there's a Friday ritual there for which users post the name of someone they're following and why others should do the same. It's a great practice for introducing each other and expanding our circles — whether for support, other perspectives, or sharing work. We have a lot that we, as women and as simple humans, can learn from the examples of our colleagues in the industry.
This isn't about finding the voices behind "top translator tips for Trados" or "how I stopped hating Machine Translation." I mean, instead, harnessing our humility to seek out and learn from mentors, offline and online, who can provide a sounding board, guidance, an example, or a kick in the ask-me-not on our work practices and life goals.
Fight for Your Rights
"Fortune does favor the bold and you'll never know what you're capable of if you don't try." – Sheryl Sandberg
There's no denying that gender issues haunts the translation industry like any other. Remember when Ikea decided to scrub women in family life from its catalogs for the Saudi Arabia market? No doubt about it, we've come a long way, baby (sing it Loretta!), but we still have a long way to go.
So too regarding our individual rights in the workplace. If finding a mentor outside is one priority, finding the champion inside is the other. We have to be our own best advocate for the tools, resources, and human resource supports that will make our translation work better than just grit-your-teeth bearable. Have the courage to negotiate for what you want and the good sense to get what you need.
Forget Having It All
"I have never met a woman, or man, who stated emphatically, 'Yes, I have it all.' Because no matter what any of us has—and how grateful we are for what we have—no one has it all." – Sheryl Sandberg

The pressures to be great at family, career, and community are real, but achieving that greatness in all things at all times is completely unrealistic. This is not a "let go and let God" message when we suggest that stepping away from the translation text on your desk for a walk in the fresh air is the right thing to do. And we're not being patronizing when we recommend that you "just say no" to the last minute weekend rush project your client made when your partner has asked you — twice! — for a movie-and-popcorn night out on the town. We know you need the money. But, get this, you'll always need the money. Consider this
and place the "having it all" demands in their appropriate perspective, okay?
Want more Motivational Mondays? Let us know in the comments!
{{cta('1a665564-4c54-4b91-ba3f-1e4cdc7a3224')}}