The Agile Localization Diet: 6 Steps to Lean Development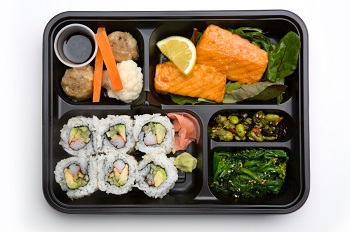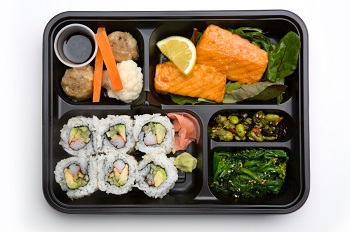 Since the publication of the Manifesto for Agile Software Development in 2001, many global software companies have embraced its iterative and incremental methods and welcomed the production quality, speed, and market turnarounds that it delivers.
Still, while software development and engineering teams largely have benefited from the Agile model, too many localization teams have been left behind.
The reported reasons vary: Some companies have found the switch from waterfall to iterative development to be hard enough without applying it to localization as well. In-house localization managers have found themselves relegated to the bench in favor of "more important players" of the Scrum team. Moreover, some localization vendors have been too busy focusing on "project minimums" in pricing rather than meeting a commitment to Agile training, tools, and processes.
We can acknowledge that this is a paradigm shift from how many companies currently localize products. Traditional "waterfall" localization processes are sluggish—burdened with huge word volumes, intolerant of content changes, gorging on a veritable buffet of file formats, and an enormous investment in personnel, especially for project management.
Nevertheless, can companies that already embrace Agile software development afford to ignore Agile localization? No! Too much is at stake, namely:
customers in foreign markets who rightly believe their interests should be as much of a priority as domestic buyers;
market share that is being determined by how quickly industry competitors are shipping to target locales; and
cost and production efficiencies made possible by automation tools, well-managed teams, smaller word counts, and shorter release cycles.
So are you ready to put your company's localization program onto the Agile path?
You Can Get Lean.
Moravia has a solution for you: the Agile Localization Diet, a regimen for optimizing internal and external localization teams in the Agile environment to win what the model promises—namely, higher quality deliverables, faster to market turnarounds, and lean production to meet consumer demand worldwide.
The Agile Localization Diet focuses on your company's localization team, processes, and targets. This is about shaping up code strings, Web site content, user documentation, and test plans while simultaneously paring down localization-related defects, delivery delays, and cost overruns.
Your 6 Steps to Lean Development
No surprise, beginning your company's "new health regimen" must start with a solid risk assessment. That is, you can avoid common pitfalls and enjoy success with the Agile Localization Diet by first taking a hard look at the current state of your localization program:
Is localization already a part of your team's production priorities?
Does your software meet standards for internationalization in textual and non-textual components (e.g., documentation, icons, sounds), regional formatting (e.g., time, date, currency), cultural expectations (e.g., names, titles, honorifics), and more?
Is your localization manager empowered to make immediate, critical decisions to meet the project's localization needs?
Now let's get started.
Step 1: Build the right team
The Agile Localization Diet demands that translation managers and teams have a voice in the Scrum. Just as production and engineering processes must be owned by members of the Scrum to ensure success, so to must localization workflow. Who better to ensure that handoffs, processing, quality assurance, and repository tasks match the velocity of the production cycle?
Step 2: Get the timing right
Whereas localization was formerly at the very end of a lengthy development cycle, after which features and coding were usually complete, Agile localization brings content authoring and translation to the fore. Moving these tasks earlier in the process improves the accuracy of product documentation, optimizes localization process gains from automation, and reduces bug-related risks to single iterations.
Step 3: Use proper equipment
Just as every cook needs a good knife, every Agile team needs the right tools. While we at Moravia are tool agnostic, there are standards to meet in the Agile localization environment: Automation software should make handoffs to localization teams a snap. Screenshots and meta data—in XML or XLIFF file formats—should provide context so that translators can quickly perform their work. Documentation templates should capitalize on topic-based authoring practices.
Step 4: Burn it down
Inviting your localization manager to the team but not including the work of localization in the sprint's burn down chart is like inviting a vegetarian to a pork barbecue. Ensure that content authoring and translation tasks are included in the product backlog, the sprint backlog, and the burn down.
Step 5: Stop thinking per word
Stop wrestling with your vendors over minimum word counts and per sprint quotes. The Agile Localization Diet calls for paring down work-delaying processes in favor of simplicity. Negotiate an hourly rate or annual word volumes within which your Agile team can achieve its work.
Step 6: Focus on results
In a case study of Agile localization implementation for SQL Server, Microsoft reported a 41 percent reduction in total localization bug counts, double-digit savings on outsourcing costs, and rapid sim-ship to satisfied customers. That is, the Agile Localization Diet has already worked wonders for some of the biggest content producers in the world. It could do the same for your team.
The New You
While this iterative model does not come in one-size-fits-all, Agile-enriched localization has already delivered production speed, efficiency, and cost-savings to businesses worldwide. Cast aside the myths about Agile—that Agile is more expensive or that Agile is too unplanned to be reliable—to welcome the real opportunity that awaits the implementation of Agile localization processes that are more responsive to today's dynamic markets.
If you look to localization as a feature rather than a burden, we at Moravia believe teams on both sides—client and vendor—will claim the successes that Agile promises, namely customer-centric and responsive software development that is both high quality and "done."
{{cta('2e2734e8-c645-4902-9344-ab80e3e233e4')}}
{{cta('1a665564-4c54-4b91-ba3f-1e4cdc7a3224')}}