Motivational Monday: Translation Clients Are Crazy, Right? Well …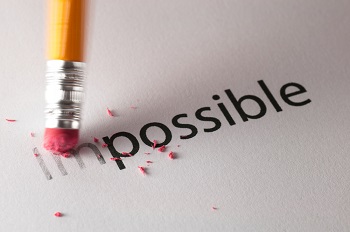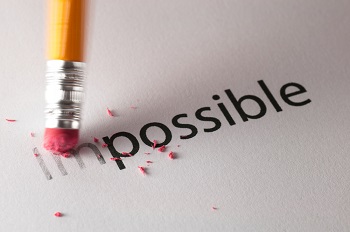 After a long and frustrating search, an industry colleague and friend recently landed a job as a project manager with a localization company. To her surprise (and perhaps disappointment), her boss decided to assign her the company's most difficult client, the one that caused the last project manager to run for his life and the one from which this vendor earns a significant amount of revenue.
While she sees the assignment as a sign of her boss's trust in her skills, she's also understandably worried that she too won't be able to handle this case.
How do we handle our industry's most difficult clients? What are the signs that you might have one yourself? And, more importantly, how do you get out alive?
Five Ways They'll Drive You Crazy
What do our most difficult translation and localization clients look like? We all have them, right? I'm going to talk about five signs here, based on my experience and what my former colleague described. I'd bet many of these will be familiar to you.
Sign #1
She sends you urgent projects at 5:30 PM Friday night and needs the delivery by 8:30 AM Monday morning.
Sign #2
He pre-approved all project assets — do-not-translate lists, glossaries, terminology guides, etc. — but, oops!, now needs to update everything … right before delivery.
Sign #3
Her reviewer signed off on it but, now, another reviewer is stepping in to review that review. And we may need another review … just in case.
Sign #4
It's Jens who calls you from their office today, Mike who calls you tomorrow, and Lee who calls you the day after that.
Sign #5
You hear from her every single day … until you send the project's invoice.
If you haven't already curled into a small ball on the floor just hearing these, trust me when I say it's worse to actually experience them!
Is the Customer Always Right?
Yes and no.
Yes, in that the customer has project-driven challenges that she rightly believes you can fix. We're in the business of providing answers to our clients' most demanding translation and localization projects. And, yes, you want your clients to see us as a problem-solver — someone that she can trust to answer her questions and project needs in a professional and timely manner.
But also then no, in that some customers are so cost- and time-driven that they forget (and need to be reminded) that we're humans not machines. As such, we need adequate processing time, solid communication routines, and good recovery time (such as a day off here and there).
So how do we see the signs above and provide some constructive solutions?
How to Work With Difficult Clients
So much of this is, in my opinion, about communicating your respect for your client while reminding yourself and them about your own worth. Contract clarity, willingness for change, but also healthy role- and boundary-setting — these all help to keep reasonable projects and people from spinning out of control.
Solution #1: Triage.
Just like in a city hospital's emergency wing, the difference between "it hurts" and "it's life threatening" is a matter of discernment. About that project submitted on Friday night — get her on the phone and work through your checklist to determine whether this urgent matter, while important, can be handled on a priority but not urgent basis. When budgets and timelines are tight, reviewing the costs sometimes, er, helps bring calm. That is, is she willing to pay the overtime and weekend project fees that, of course, you've already outlined for such last-minute orders and project changes?
Solution #2: Master the "Yes, but."
Speaking of change orders, these situations are exactly why such clauses are needed in contracts, regardless of the industry. Change is good if the final outcome is work that the client is really happy with and work you can take pride in. Nevertheless, there are associated costs — in additional labor, delayed deliveries, and impacts on related projects — and it is your responsibility to make sure he knows and approves of those costs.
Solution #3: Draw clear boundaries.
"Perfect is the enemy of good," as the saying goes. That she is not happy with her reviewer's judgement, while perhaps fair, cannot then become your enslavement to a never-ending cycle of editing and review. Be sure that your contract clarifies the number of review rounds, the role of outside reviewers, and, beyond that, what costs will be associated therewith. Go over those details again at project launch and build in review opportunities — status reports, milestone meetings, and client portals are all tools you can use.
Solution #4: Know who's really responsible.
Just as your client expects you, as project manager, to be the one to act on their concerns, so too should you have someone who serves as the project lead on their side — your go-to person, the real project boss. Yes, of course, large projects sometimes demand multiple project members, but you'll go insane if you cannot trust that there's someone who ultimately has the authority for that team. Clarify who that is and redirect through him or her accordingly to keep communication channels functioning as they should.
Solution #5: Know when and with whom "the buck" really stops.
Tight budgets and tight deadlines seem to be inversely related to invoice processing, amiright? This can certainly be true when project teams are sitting oceans apart from financial officers. Who those financial officers are, what their invoicing expectations and payment cycles are, and outlining your late payment fees — make sure that's all in the project launch documentation!
As I said to my industry colleague, there's a line between challenges you can handle and challenges that you shouldn't. What I describe above assumes that you have a client who is just as eager to see processes work as you are! When it slips into abuse, when communication has broken beyond repair, and when the experience with the client continues to cost your team in fleeing staff — well, that's a matter for another post!
Fellow translators and translation project managers, what are you experiencing yourselves with difficult clients and how are you handling them? Let me know in the comments!
{{cta('1a665564-4c54-4b91-ba3f-1e4cdc7a3224')}}
Comments