iOS Translation Apps Show Us Just How Weird We Are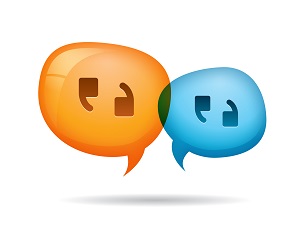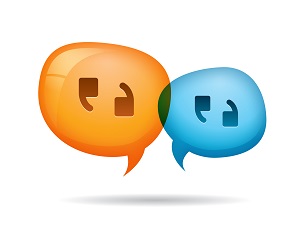 A peek into the Apple App Store is a peek into the soul of humankind. In keeping with the research that reported on online reading behavior, while we may want our friends to believe we care about science and politics, what what we really enjoy is networking, shopping, and play. That's why the top 5 grossing apps for the iPhone and iPad are not Science Today but all games, specifically, and in order, Clash of Clans, Candy Crush Saga, Hay Day, Top Eleven, and The Simpsons. As Apple Insider reports, "To crack the top 10 grossing App Store applications, a developer must rake in $47,000 per day."
You may want to imagine that translation apps represent the more serious side of human endeavors but, well, you'd be wrong. Indeed, a quick surf of the iTunes store reveals that you can find a translator app — some 5,472 translator apps, actually — for just about everything. Of those, a surprising number aren't going to give you the French translation for "french kissing" or the meaning of Rindfleischetikettierungsüberwachungsaufgabenübertragungsgesetz. Perhaps what those translation apps say about us, while weird, is not too surprising at all.
Or is it?
We love our pets.
According to the American Pet Products Association, the U.S. pet industry earned $53.33 billion in 2012 from 62% of pet-owning households. Perhaps that's why, among the strange and unusual translator apps at least, the understand-what-your-pet-is-saying apps dominate. There are 28 dog translator and 18 cat translator apps, as well as a handful of generic pet translator apps for good measure. I didn't even count the LOLcat translators.
Are cats easier to understand than dogs or is it that cat owners know better than to ask? With all of these resources, however, let's face facts: if you cannot get through to Fido about why he ate your new handbag or to Fifi about why she "missed" the litter box again, it's because you just aren't trying hard enough.
Our fellow humans confuse us.
Because the typical language translation apps don't translate "boss," "geek," or "gangsta" there are plenty of specialty translator apps to help you make sense of the people around you. Hell, there are three translator apps for Cockney alone.
Speaking of limited communication skills, apparently, women and men need tech support. As some of you may recall, the book Men Are From Mars, Women Are From Venus was published in 1992 and generated an enormous amount of controversy, debate, and, in some quarters, amens and nods of approval. Some 50 million copies later, you'd think we'd have had enough of the whole discussion about our differing communication styles but nope. Instead, what we have now is the mobile phone version of the same conversation and tools — some eight boy/girl, men/women translator apps — that are, purportedly, designed to help you figure her/him out.
Movisol, the folks behind Girl Talk Translator — which is available for $4.99 in English, French, German, Italian and Spanish — says that more than 200,000 have downloaded the app.
Men of the world: Is it impossible for you to understand women? Figuring out what she meant is always confusing? Relax: The Girl Talk Translator app will help you discover the true meaning of what your better half's talking. Look at some typical girl phrases and learn a whole new language. You will definitely be surprised!
Since Movisol's Guy Talk Translator reportedly has only 100,000 downloads even at the 99 cent price maybe things aren't quite so surprising at all. And, hey, if you folks are successful in communicating and everything, there's then three follow-up apps to help you understand your baby.
We want to believe in the supernatural.
If real-life relationships with your four-legged and two-legged pets are still too confusing, take heart in the knowledge that there are apps that can help you enjoy the imaginary world too.
Want to understand what your dreams are telling you? There's an app for that.
Want to talk reason with a zombie before he chokes out "brainzzzzzzzzzzz!" and feverishly reaches out for your neck? There's three apps for that.
Whether you are a sci-fi fan or a football fan, there's a translator app to fit your needs. You can speak Furby, Klingon, Elvish, Vulcan, or German Bundesliga (like any hardcore soccer fan should) with any number of the available translator apps.
Did we help you find the one that is just right for your strange breed of human?
{{cta('184a5cbf-c845-4ea5-a494-09f7b74dda80')}}