Moravia at Microsoft's WPC 2013: Or, How I Learned to Love My New Job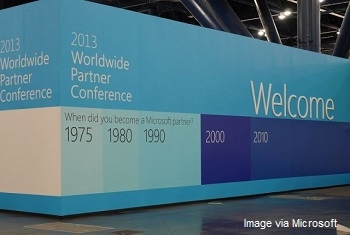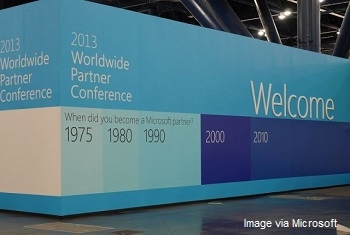 How often do you join a company and two weeks later find yourself onstage accepting an industry award with a team of new colleagues?
Such was my experience in May, when I joined Moravia, winner of the Microsoft Premier Supplier Program's (MPSP's) coveted Excellence Award in Cost Management this year.
Not a bad way to validate a career move, eh? Especially since I have been working in the Microsoft community for a number of years – some of my past colleagues were in attendance – and that was my first time with a company winning an MPSP award.
Over the next several weeks, I worked through my onboarding sessions and raced the clock to organize Moravia's first-ever booth presence at Microsoft's Worldwide Partner Conference in July. With six BDMs and marketers attending, we were going big our first time out!
Those parallel efforts gave me a pretty good snapshot of how Moravia likes to project itself, as well as the underlying reality. Thankfully, they appeared to line up pretty well as a company with exceptional teamwork (honestly, I've never felt so supported in a ramp-up, let alone in planning and executing a booth for WPC), smart people who genuinely geek out over their jobs, adapting to fit the diverse and highly personal needs of a jaw-dropping client roster (whose confidentiality agreements we respect, and therefore can't brag about), where stellar results like our MPSP award are not that uncommon.
But some of the best career-move-affirming experiences I've ever had took place during my week in Houston at the Microsoft Worldwide Partner Conference (WPC).
First, it was pretty amazing to see the partner community's response to our presence at the show. As first-time exhibitors, we were thrilled how many people came up to us inquiring about localization and expressing positive impressions of Moravia. Did not realize our brand value and name recognition were so strong among Microsoft partners. Cool!
Next, a few random points in the keynotes really struck me: A hundred Partners of the Year marched their respective flags across the stage, dramatically showing what a truly global company Microsoft is – doing business with truly global partners; Steve Ballmer said the Microsoft partner ecosystem generates $650 billion a year – up at least a hundred billion since the last time I heard that statistic a couple years ago – revealing an ecosystem that is huge and getting bigger; and Kevin Turner explained how 95% of Microsoft revenues come through partners, showing that Microsoft has a degree of interdependence and collaboration with its ecosystem that none of its competitors have achieved. Check out Kevin Turner's speech at WPC 2013 here:

Third, this year's WPC coincided with Microsoft's announcement of its truly massive reorganization. No longer will Microsoft orgs be siloed by brand name. The reorg brings all the operating systems together under common leadership – same with devices, and applications and services. This news hearkened back to a theme I heard at that MPSP conference in Redmond: Microsoft is striving to be more agile, streamlined, and free from some of its past risk-aversion and bureaucratic shackles.
Together, these three areas of insight lifted all the book-learning from my ramp-up phase off the page and into 3D. More specifically:
Moravia helps companies grow globally by partnering and collaborating with its clients. Microsoft is a global company doing 95% of its business through a $650B ecosystem of other global companies. We are beautifully aligned on how to structure win-win relationships, and that explains a lot about our MPSP award, among other things.
Moravia is uniquely flexible, agile and adaptable. Microsoft is making real changes in everything from its product release schedule to its org structure to become more agile. Given our work with so many of the tech industry's top companies – who rely on us soup-to-nuts to achieve their globalization goals with agility and speed – we are perfectly positioned to support Microsoft in this major transition.
And most importantly, Moravia is committed not just to Microsoft, but also to its partner ecosystem, as evidenced by our sizable booth and staff investment at our first-ever WPC. Microsoft relies on partners who can add value by collaborating not simply with Microsoft, but also with other Microsoft partners, helping each other grow and achieve more together. Booth traffic proved to me that we have a lot to offer the Microsoft partner community – and we'll be doing our part to add another hundred billion or so to SteveB's partner ecosystem statistic in a forthcoming WPC.
For someone with a passion for Microsoft – especially for the Microsoft partner ecosystem – these synergies got my heart pumping, as did my subsequent conversations with senior management affirming my sense of their commitment to Moravia's true partnership with the Microsoft community. All the more given the truly collaborative successes I've witnessed since I've been on board.
So, big thanks to Microsoft for an inspiring WPC '13 experience, and here's to our collaboration in Microsoft's Fiscal Year '14 and beyond.
Did you attend WPC? What were your biggest takeaways?
{{cta('1a665564-4c54-4b91-ba3f-1e4cdc7a3224')}}