Motivational Monday: On Lemons, Lemonade, and Stress Management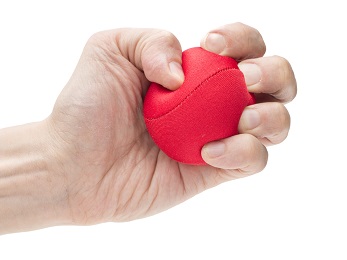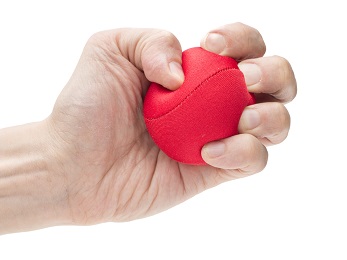 Last week was rough, and I am not afraid to say so.
In the grand scheme of things, it wasn't that bad, but for a while, life felt a bit like living in a country-western song. And, of course, the resulting stress always feels bigger than the source of the stress itself.
Worse yet, the convergence of multiple personal and professional crises can rob us of the ability to think clearly, to act with decorum, and to move swiftly to a solution that returns us to productivity.
Stress in the workplace has a measurable impact. In an article published last year, the International Labor Organization (ILO) cited research that held "that stress is a factor in between 50 and 60 per cent of all lost working days" and that it results in a significant economic cost, e.g., "2.6 to 3.8 per cent of the gross domestic product (GDP)" in the European Union alone.
While we expect managers to control team stress, we all play a role in creating work environments that are both positive and resilient.
Take a look inward.
In his bestselling book "What Got You Here Won't Get You There," renowned management consultant Marshall Goldsmith outlines some 20 bad interpersonal habits that challenge the potential of even the world's Fortune 500 leaders. Our tendency to lay the fault for stress at everyone else's feet is only countered, first, by honest and committed self-evaluation of our habits. Is your stress (mis)management leading to behaviors that are counterproductive for you and your workplace? Now could be a good time to find out how you yourself can take this in a different direction.
Make peace with imperfection.
That said, the desire for perfection in all things is its own source of conflict, stress, and harm. It's okay to set goals for improvement; it's not okay to beat up your colleagues or yourself with how horrible you all are at not meeting them. Take a deep breath. Accept the current moment as an opportunity. Just as advancements in science and medicine did not spring up overnight, the successes in work are usually the outcome of a series of discoveries and failures. This is a good opportunity for constructive evaluation and problem-solving that may take you along a different path or turn you on to a new set of goals entirely.
Round up the posse.
Although we often experience stress as a solitary thing, many others — within our organizations and without — are often experiencing the same. You know the saying: two heads are better than one. Rather than sit alone with it, consider bringing together trusted friends and colleagues to give you a perspective shift that you're unlikely to discover on your own.
Bring in the professionals.
Certain business and personal conflicts may demand specialized resources. It is not a failure to make a formal call for support. Indeed, bosses, HR managers, and mental health professionals are paid to provide the very services that navigate individuals and teams through the roughest storms. When the chips fall too heavily on your shoulders and your honest assessment is that, truly, you shouldn't handle this alone, do not hesitate to make the call.
When your life truly does become a country-western song, there's rarely an easy fix: the dog won't rise from the dead, the wife and kids may be gone for good, and you're going to have to find a new job. But there's still plenty that you can do to handle the everyday stresses, to make your slice of the work world better for you and others.
Have you ever faced overwhelming stress that affected your job? How did you get through it? Share it in the comments!
{{cta('1a665564-4c54-4b91-ba3f-1e4cdc7a3224')}}