Battling Apple and Google in Living Rooms: Why the New Microsoft Voice and Tone Matters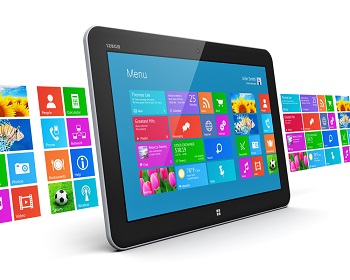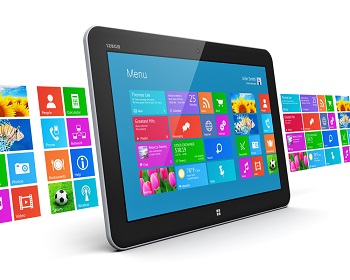 As a former English major who delights in unexpected malapropisms (boy, do I miss The Sopranos!), I used to get a kick out of Failblog's "Engrish" feed, which featured snapshots of botched English as a Second Language in context, usually on restaurant menus or business signage.
But it started feeling like a concentrated stream of cultural arrogance over people who are doing their best to earn a living in a tongue that's deeply challenging for non-native speakers. In other words, I felt an awkward mix of humor, pity, and respect for attempting something greater than what I've ever done with my high school language credits – all of which created an uncomfortable distance between me and the originators of the botched English.
It wasn't until reading this article in MultiLingual magazine – "Bringing a new tone to CEE product localization," coauthored by experts from Microsoft and Moravia – that I considered how tolerant the rest of the world must be with hundreds of thousands of Microsoft technology partners who likely have been using outdated terminology in their software and product marketing localization up till now.
A Global Shift in Tone
The article discusses Microsoft's recent initiative to make its software interface, documentation and marketing language simpler, more personable and more unified across product families – not just in English, but in all the languages Microsoft supports.
Naturally, given the speed of technology advancements and adoption rates around the world, these languages have been evolving more rapidly and disparately than Microsoft's incremental terminology updates had kept pace with over the years. As a result, Microsoft's commitment to a more familiar and unified voice means sweeping updates over time to the millions of legacy terms Microsoft uses for localization.
In the case of Central and Eastern European (CEE) languages, that meant starting to ditch the lengthy and formal terminology appropriated in the 1990s in favor of the English cognates, region-specific shorthand and slang adopted by the IT industry ever since. Wait till you read the article's passage dissecting a Russian sentence about system troubleshooting that literally translates to English as, "I've posed a new mom, connected a screw, rolled fire¬wood but Claudia still doesn't work. I'll drop you a log onto soap."
I can only guess how refreshing these changes must be among IT professionals, consumers and business users of Microsoft products – especially as UI real estate becomes more precious and compressed. It's as if finally, in 2013, Windows stopped referencing a "Tele-facsimile machine" in favor of "Fax" as the standard terminology. Imagine how welcome that change must be on a mobile device!
Words as Weapons in the Battle for Mindshare
Now that Microsoft has made this shift, the real challenge is for the Microsoft partner community to embrace and adopt the new voice by using the new terminology and style guides. Thankfully, Microsoft has already invested in the translations and made them available online. Given that 95% of Microsoft revenues are influenced by its vast partner ecosystem, it makes sense that Microsoft would nurture its partners by sharing the fruits of its localization investments for partners to use and thereby strengthen their offerings.
But there's also a larger strategy explaining why the terminology and translations are freely available instead of secured behind a Microsoft Partner Network login. As technology giants such as Microsoft, Google or Apple compete with their products and services, their translations likewise compete to become the standard terminology in individual markets and thereby increase mindshare in users and consumers.
The more familiar and seamless the communication between you and your user, the greater the trust in your brand. Likewise, if you name it, you own it – and you own the mindshare around it. This is the concept of consumerization in practice, and this Microsoft initiative brings a significant new arsenal and expands the global battlefield with its top competitors.
Adapt and Improve
Now, it's just a matter for partners to educate their translation service providers with the new guidelines and terms, and start (or continue) updating their solutions and collateral materials – an effort that can only pay off in the form of greater customer satisfaction for the entire Microsoft ecosystem.
Best of all, it eliminates the awkward humor and/or pity the rest of the world must feel looking at UIs, documentation or product marketing that struggle to communicate using terminology that no one actually uses, thereby closing the uncomfortable gap between solution-provider and user.
I hope you download the article and share your impressions. Have you started incorporating the new style or terminology into your global localization? What do you think about the changes, and what feedback have you received from your customers?
{{cta('0c9436ea-6ddc-4a00-a409-c55ccd4483d9')}}
{{cta('1a665564-4c54-4b91-ba3f-1e4cdc7a3224')}}
Comments