Watch Your Language: 3 Reasons Writers Dislike Controlled Language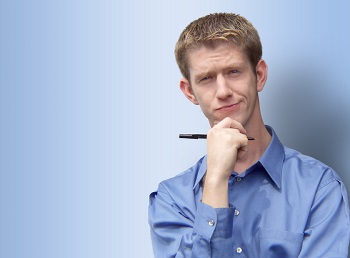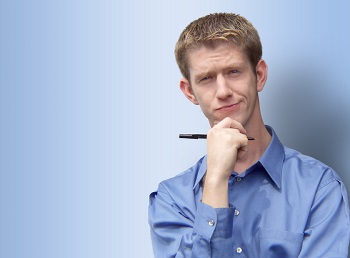 All writers are creative sorts, who delight in their craft, and so may not default to simple, stripped down language. Yet simple, stripped language in technical content is the easiest for native and non-native speakers to understand, and is the easiest and cheapest to translate.
If you want your technical content to be impossible to misinterpret, then language must be controlled! Controlled English (CE) may be your answer. CE reduces or eliminates ambiguity and complexity, which are barriers to understanding in any language.
How Does CE Work?
Controlled English reduces or eliminates ambiguity and complexity by promoting and enforcing a writing style featuring straightforward, simple and standardized sentence structures, as well as a restricted vocabulary with fewer (or no) synonym choices. Most CE falls under one of two approaches:
Style guides. You can write down what a writer should do, put it in a style guide, and provide checklists to help them manage their work against those expectations. This approach doesn't cost very much, but it puts the burden on writers and editors to internalize the new style.
Interactive tools. These tools remind writers of the rules, make suggestions, and provide some automatic checks against a customized rules base. Just like a terminology management tool, writers can create content directly in a CE tool (check out Carnegie Mellon's) and get interactive feedback – which can help accelerate adoption of the new rules, but these tools can cost a lot.
Either way, CE can produce significant returns for the enterprise. Some say CE cuts costs and turnaround time for both content development and localization by as much as 25%.
Why Writers Hate CE
Technical writers take pride in crafting user-friendly, clean and clear content, and well they should. So when management asks their technical writers to use a tool to control and mandate how they write, don't be surprised when the writers start a silent, seething protest – especially when the resulting English text appears to produce weird, stilted or boring English. Maybe it is those things. But still, it's cheaper to localize (including easing MT) and doing this helps you make sure that everyone can understand the text.
For technical writers, CE tools and processes may appear to:
Interfere with job autonomy. It can be frustrating to have limits and rules imposed on your work. The 'how' to get the work done is taken out of the hands of the writer.
Turn writing into an obstacle course. Some tools are not too easy to use, and actually slow down the writing process.
Devalue the writer's expertise. A CE tool can make writers feel like content assemblers, not content crafters. Think of a master carpenter discovering his job is now assembling IKEA furniture.
How to Get Writers to Buy Into CE
Using a controlled language tool is a perception shift and a behavioral change. It's important to tread carefully as you introduce the new CE process.
Help writers internalize the quantifiable benefits of CE. All companies want fewer calls to support teams, fewer errors in localization, and cost efficiencies in both sides of the process. Train them. Maybe consider incentivizing writers based on the cost savings or process efficiencies?
Present CE as a career-enhancing job skill. Highlight the fact that CE engages the writer's most valuable functions, such as subject matter expertise, the ability to collaborate with client engineers and stakeholders, as well as their expertise with the differences between types of deliverables (i.e., UI versus User Materials). An employee who is able to change with the times is a valuable employee indeed.
Consider breaking up the workload to boost productivity and compliance. With controlled authoring processes, editing and proofreading may be required more often than writing from scratch. Perhaps a senior writer can provide the technical content, and then a junior writer can use the CE tool to massage, proofread, and edit that content. There are different models in which a CE process could be rewarding for the writer and work optimally for the company.
In summary, it must be clearly understood by all that the results of doing this are tangible, and that an evolution in the role of the writer is important to success.
Has your organization considered implementing CE? What approach did you take? How has the writing team responded to the change?
{{cta('0c9436ea-6ddc-4a00-a409-c55ccd4483d9')}}
{{cta('1a665564-4c54-4b91-ba3f-1e4cdc7a3224')}}
Comments