The People Behind the Production at Moravia: Gustavo Posati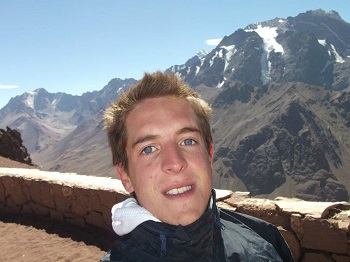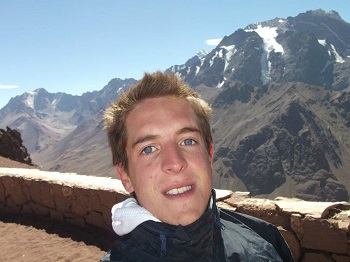 Moravia has a strong reputation for excellence in sourcing the best translators, driven by a resource management team finely-tuned to what our clients need. This entry in our "People in Production" series provides a little more insight into the individual people who drive this goal. I interviewed Gustavo Posati, a Resource Coordinator in our Rosario, Argentina office, in order to understand what his work is like, what his background is, and what he likes about our industry.
Me: Let's start by having you tell us a little bit about yourself!
Gustavo: I live in a small flat in downtown Rosario. I was born here. I have been in the Scouts since I was 11, and I'm now a Scout leader, leading children ages 11-14. It is the biggest youth movement in the world! And a big part of my life. I like to be outside; I rollerblade and run. I have traveled all around Europe and I love meeting people and learning languages.
Me: How did you end up in the localization industry?
Gustavo: I studied Scientific Technical and Literary Translation. My degree trained me to translate literature, technical, science and legal texts. I studied at Pago de los Arroyos institute here in Rosario. After I graduated, I worked as a translator. I worked on an endless legal booklet, which burned me out pretty quickly. Sometime shortly after that, I uploaded my CV to Moravia's website. They were looking for a Resource Coordinator and they called me for an interview. I have been at Moravia for a year and a half.
Me: That's fantastic! So then you didn't have to continue translating endless legal booklets. What is your role at Moravia?
Gustavo: I'm a Resource Coordinator in charge of the sourcing and coordinating all languages located in North America: Brazilian Portuguese, Canadian French, and all the Spanish dialects of the Americas.
Me: Tell us what a workday looks like for you.
Gustavo: How busy that day will be varies since client requests and resourcing needs change constantly. I get to work, and the first thing I do is prepare mate. I get online and first take care of the urgent stuff. We receive requests from the production team and get back to them with the resources needed. If we don't already have what production needs, we go out and find people. We look for qualified linguists 24/7. Everywhere. I once convinced a Dutch guy to do testing for us while walking my dog, and I've gone into Chinese restaurants looking for native speakers who live here!
Me: That's so funny, but it probably works. You have to find out where these people hang out! What do you like best about your work in the loc industry?
Gustavo: You get to learn new things every day, and the dynamism of this industry matches my own personality. I definitely love the work environment. It's also the people I work with, the flexibility of my colleagues. It's a fast pace, too: I really like getting things done fast and well. I am lucky to work in my field doing what I love the most: connecting people.
Me: I know, I like those things too. What are the biggest challenges we face?
Gustavo: Many of our clients need very specialized translators, like for medical devices or for marketing or legal materials. Well, only the most experienced senior linguists have that deep expertise. These people can be hard to find, many of them are already working, and they charge more. It's a challenge to get enough of these people on board to match market demand. But we've achieved it!
Me: There are indeed some very specific, niche requests coming in from our clients. If you weren't in the localization industry, what would be your dream job?
Gustavo: If I weren't in the localization industry I would like to be involved in something that allows me to travel the world and interact with people, get to know different cultures, experiment.
Me: How about a traveling restaurant reviewer? That sounds perfect for you! What would you say to someone who is just starting to work in the localization industry?
Gustavo: You have to be open to and try to learn every day. My piece of advice would be to always keep on trying, never stop learning, investigate, get to know people, explore in depth to find the best resources, be flexible and reliable, get comfortable with technology and social networks, be a good team player, but above all, be independent!
Me: Those qualities will help you in any career you choose. Thanks for your time, Gustavo!
Did you ever shift to a new role in your field that suited you much better than where you started out? What other roles can linguists take on in the localization industry, if not translating?
{{cta('1a665564-4c54-4b91-ba3f-1e4cdc7a3224')}}