Google Translate 2.0 for Apple iOS 7 Delivers More Languages, Better Interface
Apple's release of iOS 7 for the iPhone, iPad and iPod touch has been widely applauded by user interface experts as the most welcome design innovation since the launch of the mobile platform in 2007. The development has pushed many major brands, including our friends at Google, to roll out their own new design features. In an announcement on Google Translate Blog yesterday, Google software engineer Masakazu Seno detailed the following three updates included in the new Google Translate app for iOS 7.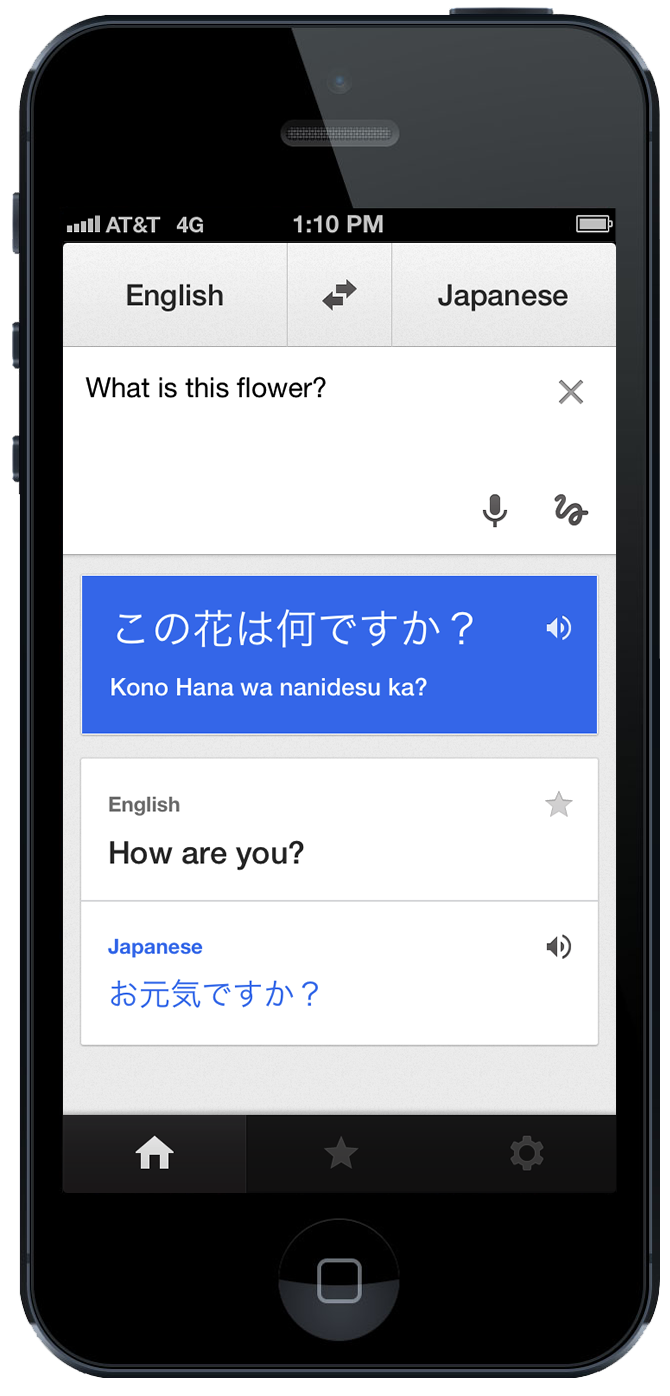 New Languages
Google Translate regularly updates the number of languages it supports worldwide, so no surprise that this version adds more to the profile. Translation between 70 languages now includes Bosnian (with 3.5 million speakers, according to Wikipedia), Cebuano (21 million), Hmong (4 million), Javanese (84.3 million), Khmer (16 million), Lao (25 million), and Marathi (73 million).
New Interface for Text and Voice
We tested Google Translate 2.0 for iOS 7 on an iPhone 5 (no fingerprint scanner yet, unfortunately). What the company touts as a "sleek and modern interface" is certainly more impressive to the eye than early iterations of the mobile app. Source language selection, detection, and switching functions are as easy as in the desktop version. Moreover, the voice input, a Google Translate App feature in more than 20 languages since 2011, also includes variants for English (6 variants), Chinese (3 variants), and Spanish (4 variants).
New Handwriting Input
The newest feature is handwriting recognition. The software covers the scripts of 49 of Google Translate's 70+ languages. While that's a significant percentage of Google Translate's total language offering, at least one Indian tech writer noted that only Hindi is supported of the 8 Indian languages it otherwise supports. ("Updated: Google Translate & Google Search Now Detects Hindi Handwriting," MediaNama)
Yes, yes, the app shows the same early-technology flaws of all of the machine-translation-driven apps, so good judgment on when to use it to order a beer on your upcoming Oktoberfest trip and when to use it to sign a deal with a major German manufacturer. That is to say that, as always, we caution you to use Google Translate smartly. (Think you're one of the smart ones? See our Complete Idiot's Guide to Google Translate to be absolutely sure.)
But with some 200 million monthly users worldwide for Google Translate — whether for iOS, Android, the Web, or anywhere else — Google's obviously doing plenty right.
{{cta('1a665564-4c54-4b91-ba3f-1e4cdc7a3224')}}
Comments