Why We Don't Mind Being Copied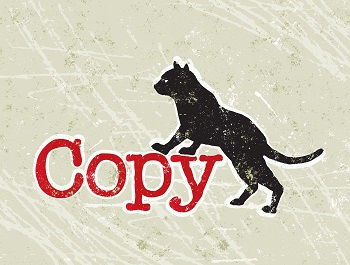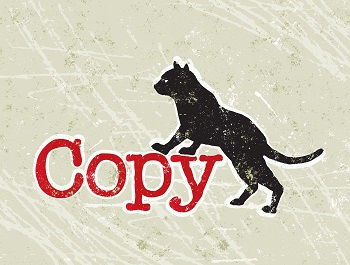 I came to the office this morning and found a link to a Chinese translation company. I opened it and — whoooah — it is an exact replica of Moravia's old website! The design is the same from a few years ago, and much of our English content from then is recycled word-for-word as well.
This, of course, is nothing new. The Copy to China (C2C or C to C) is a frequent approach adopted by many Chinese enterprises. It may apply to copying business models, products and services, or even copying the attributes of foreign brands and marketing them on the Chinese market. That's how many now successful Chinese companies started, before evolving further. Youku for YouTube, Renren for Facebook, Weibo for Twitter, Meituan for Groupon, Tencent starting with the exact replica of AOL's ICQ instant-messaging service (later renamed to QQ) — the number is high.
And is not limited to the online space. From the copycat Apple Stores in China, to Chinese car makers hiring local pensioners to take pictures of every little detail of new models displayed by global makers at car shows, or the exact replica of an entire Austrian village: the list goes on.
Spot any difference?
Despite their beginnings, many of these Chinese companies eventually came to dominate the highly competitive Chinese market at the expense of their global "originals." Some were simply nimbler and faster in copying, some better understood the local Chinese customers and tailored/localized their solutions, some benefited from the Great Firewall and the barriers raised against foreign companies.
How these companies become successful in innovation and how effectively they will be able to compete on the international level playing fields are, in my opinion, the BIG questions of the next decade. One thing is certain: they will need to localize their products and services carefully to be successful abroad.
In China, copying signifies appreciation and leadership. So that's how I take it. As a service industry, localization is a people business. Our web design is not responsible for our client roster of top global brands – it's our knowledge, our attitude, and the experience we provide our customers.
Any global company seeking success in China needs to be serious about localizing their products and services for the market, with local expertise and people on the ground. From carefully crafted local SEO strategies to understanding the Chinese business and management practices.
If, as the saying goes, imitation is the sincerest form of flattery, than count us flattered that our Chinese industry friends saw our value. You can too: if you are just starting to consider entering foreign markets like China, take a look at our eBook Innovate Globally: Making the Case for Global Growth. And, of course, call us to tap into our wonderful, authentic, and original tips on entering foreign markets worldwide.
A final note: Copying and cloning is not exclusive to the Chinese. As we pointed out in this blog entry, the Germans are masters at that, too.
Has your web content ever been copied by a foreign competitor? If so, how did you respond – did you ignore the situation, or did it inspire you to change your business practices, or take action against the other company? Please share your experiences in the comments.
{{cta('39adb72c-a71d-476c-a198-02efa9f96321′)}}
Comments