How InDesign Won Against QuarkXPress is a Lesson for Us All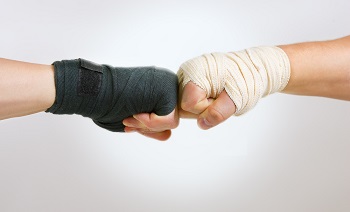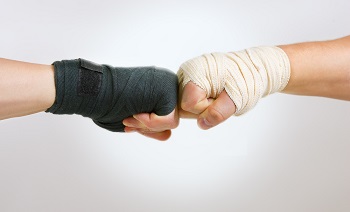 In "How QuarkXPress became a mere afterthought in publishing," Dave Girard, a long-time graphic designer and art director for magazines, penned a lengthy and, of course, graphically documented treatise on the downfall of QuarkXPress, the premier desktop publishing tool of the 1990s. With more than 250 comments already posted since Tuesday's publication on Ars Technica, Girard has clearly touched a nerve. While he provides a detailed list of the performance elements that launched Adobe InDesign past QuarkXPress to rise from industry disruptor to industry leader, his far more compelling story is not in the application toolset but in the business mindset.
Specifically, what was it that Adobe executives committed to achieve that, in hindsight, was a master stroke of market takeover? And what was it that Quark did to lose it all?
The fall of an empire
QuarkXPress was one of the early and critical desktop publishing applications to drive strong adoption of the Apple platform by print media professionals — graphic designers, typesetters, printers, and more. "Perhaps this seems like an overstatement, but desktop publishing was invented on the Mac," writes Girard. "It would have been hard to find people more rabidly pro-Mac than people who were basically keeping pre-Jobs Apple afloat."
That is, the design industry was so intimately tied to Apple Computing that it is no surprise that its users were both shocked and enraged to find Quark executives increasingly dismissive of the platform in favor of Microsoft. When Apple OS X was released in 2002, Quark, with 95 percent of the DTP market, decided to not support it with a QuarkXPress update. When users complained, Quark CEO Fred Ebrahimi was quoted for (in)famously stating that those who were unhappy could "switch to something else."
Adobe InDesign, then a minor upstart in the design space, decided on native support for Apple OS X. The rest, as they say, is history.
A shared path
Desktop publishing tools have become as essential to the translation and localization industry as they are to graphic designers themselves. Moravia's own history crossed paths with QuarkXPress in the early 1990s. We, like others in the industry, understood that multilingual desktop publishing services were a vital end-to-end service — the final product solution for businesses publishing user manuals, product packaging, support documentation, and more for customers in foreign markets.
Among the complaints that Girard lists for why QuarkXPress failed is, of course, the language issue. InDesign shipped with multilingual feature sets built in, whereas QuarkXPress did not and charged far, far more for a limited language set. When keeping production costs low is the answer to tight margins, even the labor investment in a software switch can quickly show a solid return.
A critical lesson in customer service
When we exhort you in this blog space to know your customers, we really mean it. Girard's account of the contempt by which Quark executives treated their customers at the time is a lesson in "how not to treat your customers." Foregoing innovation in automation, sticking to monopoly-based pricing in the face of competition, dismissing customer complaints, etc. "When Adobe stepped in, it was like the cavalry arriving," commented Ars Technica reader Jordan Orlando.
Girard shared an account published by another QuarkXPress user on the revelation of Adobe InDesign's feature set:
… I remember being at an AAN (Association of Alternative Newsmedia) conference in a room full of production managers from all over North America at a session comparing Quark 6 to the new InDesign. InDesign had so many beautiful, necessary features that it really felt like Adobe had locked users (like us, our people) in a room for a year until they came up with all the right ideas … We all actually got emotional. … I remember this PM from Brooklyn sitting beside me who grabbed my arm partway through the demo, and we actually held each other while we listened. CRAZY.
We at Moravia call ourselves technology agnostic. We continue to fully support QuarkXPress because our clients do, and we're in the business of helping them by matching their workflows. But there is a reason why so many of our clients switched to InDesign. And it remains an eye-opening and cautionary tale for the rest of us.
{{cta('1a665564-4c54-4b91-ba3f-1e4cdc7a3224')}}