Video Localization: Should You Do Voiceovers or Subtitles?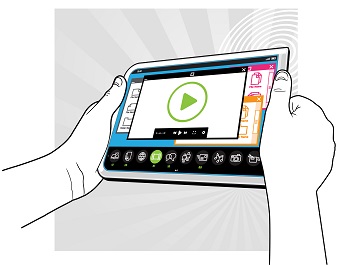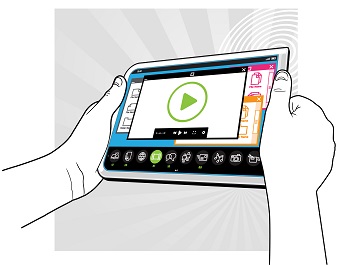 Video is a ubiquitous medium, capable of increasing product awareness, sales, and consumer satisfaction. We have seen the explosion of video on the internet precisely because it works so well for these purposes. It comes in bite-sized pieces, easily digestible by our attention-challenged world. Videos reach a large audience: a data-filled article in Synecore reports that 84.5% of the U.S. internet audience watched online video.
It's no surprise that bilinguals prefer to read content in their own language — certainly people not fluent in English (or any other source language) will not use your video content. There is an underserved market: does that video speak to foreign consumers? Do they finish watching it or do they quickly move on?
If your videos are monolingual and if you have a global product then you should consider expanding your market by localizing it. There are two choices: subtitle your video or replace your English audio track with an audio track in the target language.
Audio Recording…
Audio recording is not as simple as many believe. It can be process-intensive, and it can quintuple (or more) the cost of subtitling, depending on a variety of factors. You can use professional actors or amateurs. You can use a professional recording studio with state-of-the-art equipment or simple online recording software. Regardless, there are some instances when you should never choose subtitling over recording.
Have you seen localized video that is a chaos of images, text, and sound? You didn't know what to look at and in the end your needs were a little bit unmet. It is easy to turn any visual into a nightmare with too much information and even easier to do so when you localize it.
For example, a live lecture showing a detailed demo of a software tool plus subtitles could easily overwhelm a viewer, because there will be too much content to look at. Consumers will have to flick their eyes back and forth quickly to read the slide content and the subtitles. In this case, go with replacing the source audio with target audio. Skip the subtitling.
Also, consider viewers using a mobile phone or a tablet. Can they really see those subtitles on that small screen? Remember that mobile usage increases each year.
Next consider the focus and attention span of your demographic. Are they teenagers who can't focus on a screen but who can listen while doing something else? Consider where and how your targets process information. Are they people getting on and off public transportation while listening to something? Or is it someone holding a baby while making a bouillabaisse sauce?
For product demos and trainings, where a user needs to study what is going on on the screen (i.e., a product walk-through with extensive screen shots), audio is a must. They simply cannot study the screen shots or demo AND pay attention to subtitles.
…Or Subtitles?
But let's not rule out subtitling. Subtitling is best used for longer classes, lectures, or talks where audio would be cost-prohibitive and where visual inputs are low. For example, for a university that enrolls international students, subtitling may work well for a one-hour lecture on languages and culture. Also if your content is relatively unimportant in your food chain or if it is come-and-go content, like YouTube, then subtitling is better than nothing.
The bottom line is simple: products and service companies must localize videos to market, train, and engage their global users. Subtitling, an inexpensive way to provide video content in a different language, can give the biggest bang for your buck BUT it can be user unfriendly, causing people to stop watching or, worse, subconsciously start to feel bias against the product because of information overload.
If a company never localizes their videos, then some users are lost already. Figuring out how to best engage users via video is a key strategy.