My Boss Says I'm Spending Too Much on Translation!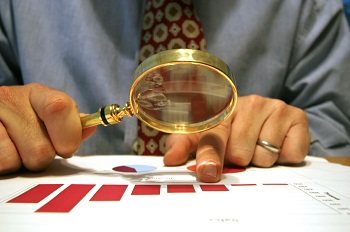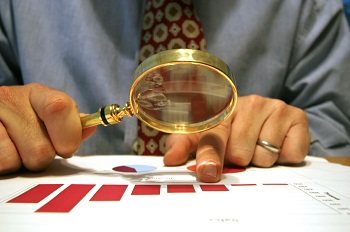 It's sometimes hard to convince bosses that translation is a necessary and important part of a global sales and marketing strategy. In some technical industries, English has so become the lingua franca that some bosses may even get testy about the translation budget item.
They all speak English so why are we paying for translation? they ask.
And for the umpteenth time, you have to remind them that the statistics persistently show that the vast majority of consumers want to make purchasing decisions in their own language.
That might stop them from taking a red pen to your translation budget … or it might not. So what can you do when the boss demands that you find a way to cut costs? Well, it may be a matter of both assessing what you've been doing right and figuring out where you can improve.
Hire the right people
Although many major players have all dabbled in translation crowdsourcing, there's considerably more hype than is warranted on the cost savings. As we wrote about in Smart Translation Crowdsourcing, a well-thought out project with enthusiastic translation volunteers may still demand expert (paid) leaders, reviewers, and project coordinators.
That is not to say that translation crowdsourcing is wrong for you. Rather, it is to say that there are cost savings to be had in whatever project you undertake by evaluating what translation staffing model is right for the job.
Are you creating an advertising campaign for this year's World Cup games in Brazil? Recruit a native Brazilian translator in translation marketing (transcreation) for the job. Are you looking to translate the user comments for the Japanese players on your gaming site? Consider rallying your crowd of users. Reporting on the latest news from Iran? Well, we don't have to tell you again how bad translations can mess up diplomacy. Don't skimp on quality unless you really know the costs!
Invest in the right tools
If you aren't already using tools for translation terminology management, you are missing out on the most obvious win of developments in translation technology. Translation memory tools, for example, mean that the help documentation that you have already translated can be updated without demanding that the entire content is translated again. You can focus your budget, then, on updated screenshots, for example, or on the final quality assurance checks. Terminology databases, content management systems, and even machine translation can all contribute to long-term cost savings for the savvy translation project manager.
Streamline your processes
Speaking of content management systems, if you haven't taken the time to evaluate where process optimization and innovation could save on labor costs, consider undertaking one before the next round of budget talks! Where human and tech resources overlap can be points of either reduced stress or where there are the bottlenecks creating it.
When is centralization of tasks right for the job? When is decentralization?
How can content flow — out of sources on to translation resources and back again — be improved?
Where can technology be best applied to reduce manual, repetitive, and time-consuming tasks?
What assets need to be in place for any successful project and how do you ensure that, indeed, they are?
These are just some of the kinds of questions that you will want to raise. When in doubt, enlist the aid of your localization service provider on best practices, of course!
Prioritize for power
As much as we would like to believe otherwise, not every language market will be as important to your company as every other. Your translation priorities should show that.
For example, when undertaking your website translation project, let the search and site data drive your decision on what does and does not need to be translated for each language market. When deciding on multimedia projects you may determine that subtitling makes more sense than hiring voice talent. (Read more about that in our latest post on video localization.)
This kind of drilling down will not only show your bosses that you are clear on the details of your company's translation investment, it will prove that you are an expert steward of every dollar spent.
What other tactics do you have for when the boss comes knocking on your translation budget's door? Let us know in the comments!
{{cta('39adb72c-a71d-476c-a198-02efa9f96321′)}}
{{cta('1a665564-4c54-4b91-ba3f-1e4cdc7a3224')}}