Berlin's Silicon Valley Innovation Owes a Debt to an Older Germany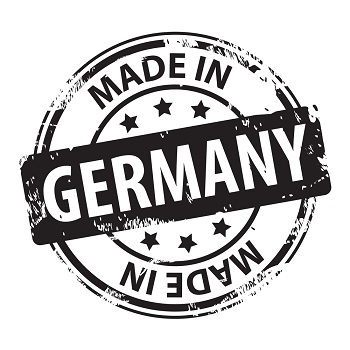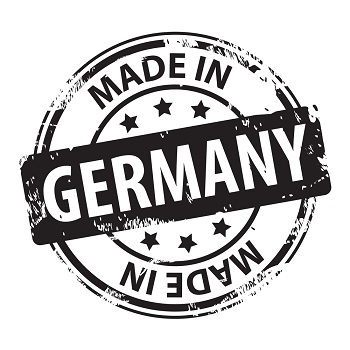 Not since the fall of the Wall has Berlin gotten so much press. News reports of Berlin's start-up sector have been popping up ever more regularly in the Guardian, the New York Times, and other journals of note. Even Germany's own conservative paper, Die Welt, joined in on the speculative fun, running an editorial — nay, a declaration — entitled Warum Berlin das nächste Silicon Valley wird or Why Berlin will be the next Silicon Valley.

While the hype has undoubtedly thrilled investors in the German tech sector, the real German darlings of the business world are not Berlin's twentysomething hipsters with all their American-style "du" informality. Sure, they have benefited from Germany's impressively stable economy. And, yes, they have probably benefited from a reputation for German excellence.
Nevertheless, major business interests are more enticed by the German business model that is credited with helping the country regain its feet after reunification to stand as the European Union's giant today. They are interested, that is, in the stodgy Mittelstand, the companies of those twentysomethings' parents … with all their disappointingly "Sie" formality.
Small Giants
The Mittelstand, as The Economist expertly summarized, is "a legion of mainly small and medium-sized firms, typically family-owned and highly specialized, that build products that dominate obscure branches of industry. If a particular job can be best done by a machine, then the chances are that the machine in question was built in a small town in Germany."
With a few notable exceptions like Miele, these SMEs are the brands known largely by manufacturing insiders rather than end consumers. The term Mittelstand has come to frame a certain number of key characteristics. These businesses are typically, but not exclusively:
family-owned and operated
B2B not B2C
market-niche oriented
reliant on highly skilled labor and low-wage service support
supported by university applied sciences
The latter is important. Youth interest in engineering for the largely manufacturing sector of the German export economy has been propped up by strong government-and-business cooperation that sees recruitment into the country's applied sciences departments as an investment in the country's economic future. Trade apprenticeships that are tied to the country's technical universities are a bonus of the Mittelstand model.
This commitment to the Mittelstand is more than to its solid, middle-class like values. There is actual monetary value. According to the Institute for Mittelstand Research (Institüt für Mittelstandsforschung) in Bonn, "German SMEs generated an annual turnover of approximately 2.128 billion euros in 2011, which represents 35.9 percent of the total turnover of German enterprises."
The Threat to Prosperity?
All the press kudos that come to the Mittelstand companies are usually delivered with their fair share of caveats. Journalists are quick to note that Germany has high labor costs in the manufacturing sector and strong union protections that most global businesses avoid.
Berlin's start-ups have not placed a dent in the wider perspective, too, that German companies are notoriously conservative, so slow to change that competitors in emerging markets can leverage faster and cheaper to win against "made in Germany" quality standards. Even among fellow countries in the European Union the praise is softened with misgivings about Germany's export-driven model, with "is it sustainable?" being the main question.
Of course, Mittelstand champions point out that these "challenges" are also what contributed to Germany's recession-resistant rebound. State-backed re-training and flexible work policies meant less job losses and a refreshed-and-ready workforce when the orders returned. And while even Germany outsourced some of its production to the former East countries, final assembly and pre-export quality assurance happened within its own borders: a win for shareholders and manufacturing unions alike. Moreover, Germany has gamed the system: it may not be winning at direct manufacturing, but it's manufacturing the machines that the manufacturers themselves rely on.
On the German bank of the river Oder stand factories that the government had hoped would be world-beaters in making photovoltaic cells. But they have been undercut by Asian competitors, which now supply most of the gleaming modules sprouting in Bavarian fields. Germans have, though, become top dogs at making the machines that make the cells: Manz Automation is one of the biggest producers of equipment used to make thin-film solar cells. Three-quarters of its machines are sold to Asia. – "A Machine Running Smoothly"
Dankeschön!
If the strength of Germany's Mittelstand-driven model continues, we localization companies will certainly have reason to cheer. Most German goods are exported to its fellow European Union countries, yes. But both Asia (in large part China) and the U.S. are representing major foreign destinations for German goods. Whether for the 22 languages of the European Union or the language locales abroad, German export success means continued, strong demand for translation and localization supports.
And for that, a raised beer stein and a Prost! to the Mittelstand!
PS: Like to learn more about Germany's Mittelstand? Then watch this video published by The Economist:
{{cta('1a665564-4c54-4b91-ba3f-1e4cdc7a3224')}}
Comments