Online Translation Portals: What's In It For You?
Last month Common Sense Advisory put out an excellent report on web-based translation portals, identifying key features based on an in-depth review of two dozen sites. The subtitle was "How Technology Facilitates Better Service Delivery," clearly advocating the use of these tools – despite the fact that tool deployments and changes are often tricky.
Online portals have come a long way, evolving to meet varying client needs. Below we summarize the major features of current portals and their benefits.
1. Job Submission
This core feature allows buyers to request work, upload files and give project-specific instructions. The benefits of this feature are many, but most importantly, it:
Standardizes and controls project requests. Since portal forms generate the same information for each project, submitting jobs should be easier than ever. Instructions should be clearer.
Automates job start.
Neutralizes timezone concerns. Stakeholders can upload projects any time of day or night.
Centralizes job requests.
Automates emails to assign work, providing link to online request.
2. Status Tracking
I don't know any client who doesn't want frequent updates about how a job is progressing, and whether there are any issues that would cause problems with the deadline. Portals enable:
Easy tracking of projects and centralization of information – one click to see all projects!
Data visibility and transparency.
The end of an exchange of Excel or Word files in email.
3. File Delivery
If you are submitting jobs online it only makes sense to also receive handbacks that way. A file delivery feature:
Gets rid of separate FTP or other file exchange services.
Keeps deliveries all in one place.
Allows a project manager to accept or reject handoffs via the tool, including providing notes as to why.
4. CMS or TMS Integration
Mature localization buyers expect that vendors, as part of their localization service offering, interact with client CMS systems to access content, and integrate with a TMS to use and manage assets on their behalf. Simply put:
A CMS integration provides automated file transfer and job creation via a push/pull of content from a CMS. This is best for frequent file handoffs in highly agile programs.
A TMS automates the management and usage of translation memory and terminology database. Uploading a TM or glossary is no longer part of a standard job submission.
Race to Get a Portal…or Not?
Portals are meant to push greater efficiency, centralization, communication, transparency of production steps and status and manageability. Portals can drive the trifecta that buyers always demand: faster TAT, lower costs, and higher quality. So why aren't all buyers in a hurry to get one?
Well, deploying any new tool demands time, money, and stakeholder agreement. It may even require a behavioral change or learning curve on the part of the users. Selection can also be challenging: there are a great many portals out there. One size does not fill all. Also, features vary considerably: for example, some tools are more feature-rich than others, some tools are unnecessarily complicated, and others are too simple.
They make great sense for some buyers, but at Moravia we agree with CSA that deploying a portal may not be desirable for all – such as those who prefer email communications, those who have multiple vendors and do not want one portal per vendor, and/or those who have a very small volume of projects. However, for the right buyer, the benefits listed above can outweigh the disadvantages. All this needs to be sorted out before you grab onto the nearest shiny portal.
Our Take?
The CSA report also nicely describes the various scenarios for portal choice and implementation by LSPs. At Moravia, we have adopted a technology-agnostic strategy throughout our history (25 years this year!): we have good knowledge of and we support a wide range of commercial or custom online portals. We can work with any of these if they are used by our clients. We can help enterprises decide on the most important features, and then move on to implement, customize and fine-tune such portals and the processes behind them so that they work optimally for each client.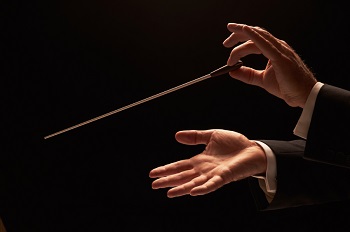 But in all other scenarios, we enable customers to utilize our Symfonie workflow system and its online portal functionality. Symfonie is built on our long experience and our vision for what a practical, efficient, and no-nonsense workflow system and online portal should do. We love it, and our customers do as well. If you work with Moravia and are not yet on Symfonie, get in touch.
But whatever system you use, we see the adoption of online portals only increasing. They are invaluable in transaction-based translation models – for companies that deal with a high number of smaller, infrequent, discreet jobs, as well as in the translation business based on relationship and long-term collaboration.
After all, the trend here is also towards translation projects that are broken down into smaller pieces and that require faster turnaround times. Microtranslations are the new reality, with smaller chunks and the move from project drops to drips of content or even or just streaming translations. This is very much like streaming video – a constant flow of content requiring translation that comes in torrents or in a continuous flow. And this is practically unthinkable without a sound workflow and online functionality.
Have you deployed a portal to manage localization projects? What benefits do you enjoy?
{{cta('1a665564-4c54-4b91-ba3f-1e4cdc7a3224')}}