Jeff Steele on What Are the Keys to a Successful Managed Service?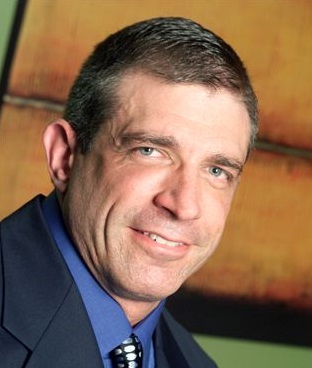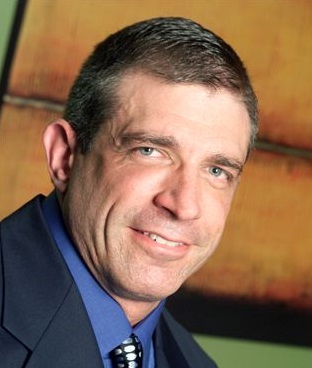 Moravia has a strong reputation for customizing our business to our clients' global needs. The only way we can do this is with excellence in leadership at the strategic level. This entry in our "People in Production" series provides a little more insight into the services we provide and the individual people who drive this goal.
I interviewed Jeff Steele, our Director of Managed Services, to learn more about managed services, what his work is like, and what challenges he faces.
Me: Jeff, what is a managed service?
Jeff: You would ask me that first! It's hard to define, because it doesn't look the same for any two clients. Essentially, it's strategic staffing at the program level: placing skilled, specific resources at a client location, within a Moravia site, or working from home, to solve a business problem. The business problems vary and you have to find out what that business problem is, but a managed service always has to do with finding the staff to solve that problem.
Me: I see that it is about using resources to drive the big picture, solve the business problem. So what is your greatest challenge?
Jeff: It's labor law. Placing people in locations where HR practices are very different from those in the countries where we or our clients have a presence. This takes time and coordination – as well as a good understanding of the very specific laws in each region – to get it all done properly and efficiently. Missteps can cause delays, fines and huge problems.
For example, in Russia, where any contract worker needs to get an ok from his bank. The bank, it seems, needs to approve that the company can pay that person directly! In France and Thailand, if your company violates labor law, even unknowingly, the individual who signed the agreement on behalf of the company can be sent to prison. We have international labor lawyers; you have to.
Me: Surprising to go to jail for providing someone with work! Hopefully that will change sometime. How do you make sure you have the resources you need to provide a managed service? What kinds of resources are they?
Jeff: We have bilingual resources with varied backgrounds already identified and qualified who can be 'on call' to do a variety of things for our clients, like testing, translating, whatever language-oriented task the client needs. We've built these pools in locations where we have a significant number of clients. To do this, we have a recruiting engine that can identify, qualify and on-board these people quickly.
This model enables us to handle a wide variety of things that our clients throw our way. We have pre-ramped, so to speak, for typical managed services.
To use a baseball metaphor, it is about "bench depth," which means having versatile professionals on your payroll – or bench – already, who can do different things to meet varying client needs in specific places. What business doesn't have needs that constantly change? Have emergencies arise? Have constraints that require a very strict limit on the amount of time contract resources can work on-site?
But we also know we can't staff certain tasks with a one-size-fits-all bench. You don't "staff and run;" you constantly assess the needs of those clients and calibrate your resource plan to that.
So, we recruit to specific needs when necessary. I call these "rainbow unicorns" because some of the resources we've recruited have truly extraordinary combinations of skill sets. We like to understand the job that needs to be done and then actually help write the job description. There are cases when the client job description is so specialized, so unique, that the resource can be hard to find. The recruiting process can take a while.
Me: Why would a client hand-off the finding and managing of key resources to a vendor? Don't they feel like they would lose control?
Jeff: Well first, I never met a program manager who's passionate about intimately learning the nuances of labor laws in, say, Panama. Nor do they want to take the time to recruit, interview dozens of unqualified candidates, and then mess with the hiring paperwork, benefits and payment stuff. They can offload all of that to us. They don't lose control because we provide project and program management as part of our managed service. Our PMs monitor the work and stay in touch with our clients, constantly providing information about how the work is going, process, issues, stuff like that.
Me: It sounds really challenging. There is so much to understand. That leads me to the key question of: what do you think the keys are to a successful managed service?
Jeff: You need to have an in-depth understanding of client needs. What challenges are they trying to overcome? This might mean working with them to uncover their business problem. What they come to you with may not necessarily be the key issue. Like they want cheaper resources, but in reality they need to change their process. They need resources to do a different kind of task with a tool they never thought about.
Me: What do you like best about your work?
Jeff: The creativity of solving the client problem. No two clients are exactly alike and it is rewarding to apply what we know about resourcing, use the engine we have created, and bring our consultative mindset to bear in order to help them drive their business, save money, streamline work, etc. All of it requires creativity and flexibility. You have to be open to "whatever" and not just stuff a square peg into a round hole because it worked for the last client. Each client's requirements are very custom, and interesting for that reason.
Thanks for your time Jeff! This is a very interesting service you provide, and clearly the approach is complex.
Comments