These Tweets from Mobile World Congress 2014 Made Us LOL #mwc14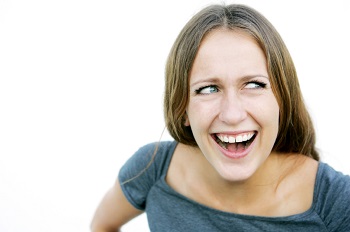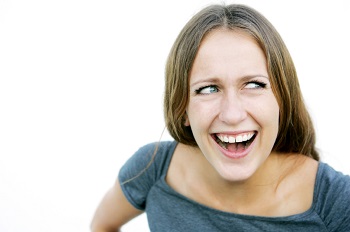 With 75,000 attendees and keynote speakers that include Facebook's Mark Zuckerberg, Mobile World Congress 2014 has proven itself to be the hottest, must-attend trade show for the mobile industry. Of course there's mobile tech innovation on display, but the event is just as driven by the conversation about the challenges of a mobile world. What about access in developing nations? What impact will mobile have on industries like agriculture or issues like urban living? And what about bandwidth and Net Neutrality??
Trade shows, amirite?! That's all fine and good but let's lighten up a bit. To wit, here's the tweets that gave us a belly laugh for being on point about the wackiest and the wonderful of the event. Enjoy!
The shameless plug*
Having trouble finding a place to plug in? Check out this cartoon! #MWC14 pic.twitter.com/zLI4pTiWZi

— CA Technologies (@CAinc) February 23, 2014
K, i, s, s, i, n, g
Just heard the phrase "disruptive solutions" at #MWC14. It's like two buzzwords mated and are now happily skipping into the sunset.

— Jessica Binsch (@j_nb) February 24, 2014
I got nothin'
top tips for Mobile World Congress: 1. BE A MAN 2. WEAR A SUIT 3. HAVE A MEETING #MWC14 pic.twitter.com/AmCJVG0lNT

— Paul Carvill (@paulcarvill) February 24, 2014
Somebody didn't get the memo …
10 minutes away from Mark Zuckerberg keynote at #MWC14. All the men in suits are already seated waiting to hear from a guy in jeans & a tee

— Larry Madowo (@LarryMadowo) February 24, 2014
Wait, what? 😉
Jan's best laugh line so far: "Our goal is to get every single smartphone user in the world to use WhatsApp…even people in Korea." #MWC14

— Jonathan Cheng (@JChengWSJ) February 24, 2014
Ylvis would have been proud …
Dear Firefox I am disappoint your tagline isn't "What does the Firefox say?" #MWC14 pic.twitter.com/RuNLo7NWvh

— Aloysius Low (@longadin) February 26, 2014
Be prepared!
Breaking – Man brings Ikea bag to Mobile World Congress. #mwc #MWC14 pic.twitter.com/6jhJtph1Tx

— coolsmartphone (@coolsmartphone) February 25, 2014
* Speaking of "the shameless plug," yes, we're also at Mobile World Congress to talk about our Mobile App Translation & Localization Services. Give us a look!