Should My Company Bother With Content Curation?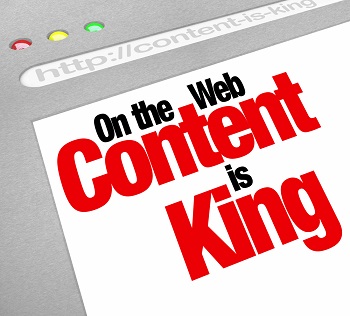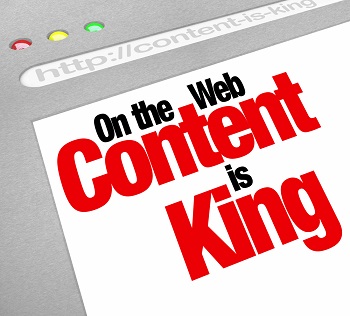 Wikipedia defines content curation as "the process of collecting, organizing, and displaying information relevant to a particular topic or area of interest." While media mogul Sumner Redstone is rightly credited with coining the phrase "content is king" for its dominance across diverse media channels, we should credit Bill Gates with framing content curation as vital to the identity and growth of the Internet specifically. His visionary 1996 statement on the issue seems almost prescient today:
One of the exciting things about the Internet is that anyone with a PC and a modem can publish whatever content they can create. In a sense, the Internet is the multimedia equivalent of the photocopier. It allows material to be duplicated at low cost, no matter the size of the audience.
In the nearly 20 years since, B2B and B2C brands have looked to capitalize on their websites' content. The rise of search and social media in marketing has made content creation and content marketing critical to business success across all markets. Indeed, Curata, a content curation software developer, predicts that more than 70 percent of global businesses will significantly increase their investment in content marketing this year, the business community's clear acknowledgment that content is driving site traffic and the sales conversion process.
And what role should content curation, rather than original content creation, play in that?
While content syndicator Repost.Us may seem biased, they have nevertheless done their homework on the matter. In an analysis of the performance of their network's publishers, they concluded
For both original and reposted content, there is a strong correlation between the frequency of posting and overall site traffic. Put simply: more content = more traffic.
We recently wrote about our experience with a Fortune 100 consumer electronics company and its success in content moderation in international markets. When content moderation can prove challenging, when would content curation still be an effective strategy for your internationally focused business?
When you want to go deep
Your company claims to be a leading provider in your industry, but do your readers believe you? In addition to content creation, content curation can be a useful tool for redeploying information published in other channels about your products and services.
Have your consumers published YouTube videos on using your video games? Curate a top 10 list. Have stories from your consumers about how they are using your product for a better world? Turn those stories around to inspire your other buyers.
Use content curation to build your brand's reputation.
When you want to go wide
Content creation is an especially powerful way of claiming an authoritative position in a competitive market. But just as Hollywood has become the signature site of the film industry and Silicon Valley with tech innovation, a single site can become the go-to source for information and insight of an industry.
If you want to become your industry's thought leader, content curation of the diverse items of interest of your industry, with your own unique take on it, is the way to do it.
When you want to go long
Any marketing professional that has ever been faced with the "how do we drive traffic to our website" question knows that original content creation can be a complex and expensive endeavor.
Well, but is it worth it? Oh, it is … if you're strong enough. But when you need support for going the distance in your content marketing efforts, content curation is a surprisingly smart investment with a high return.
We'll be presenting a webinar titled The Next Wave: Content Curation, Mass Personalization, and Spoken Translation, on Tuesday, March 25, 2014 at 11:00 EDT (8:00 PDT/16:00 CET). Come join this webinar for more insights into content curation and its impact on translation and localization.
Do you have stories to share about how your company is using content curation for brand marketing? Share that in the comments!
{{cta('1a665564-4c54-4b91-ba3f-1e4cdc7a3224')}}