Motivational Monday: Lessons from the Time We Lost Our Way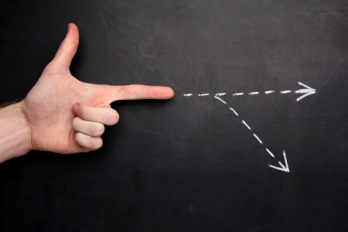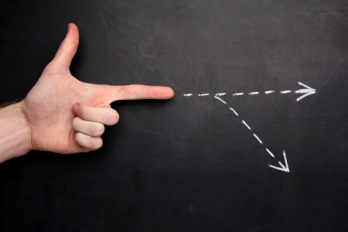 Just as the mind functions best after a good night's sleep, we workers need to make time for the reboot, whether that's a holiday weekend or an extended vacation. So out of town we went for what promised to be a day of nothing but self-indulgence, but we managed to get lost in the middle of an entertainment park.
So what can you do, Motivational Monday readers, when you lose your way?
Find out where you are.
I have written quite a bit here about the role of self assessment in the journey to career fulfillment. Yes, you can simply fudge a bit here and there, muddling your way through the confusing landscape. And, yes, simply stumbling around can lead you to wonderful uncharted territories. But when you have a goal in mind, the Point B that you want to reach from Point A, then taking the time to discover where you are on the map — the dot that you place on your personal map — remains a good bet for the right place to start.
Trust in your roadmaps and guides.
As in forest as in the work, roadmaps and guides are fantastic resources for getting you on the right path to your goals. However, a map or a guide is only as good as its user. Misreading symbols, ignoring directions, and constantly second-guessing the course will make for a frustrating journey for you and your traveling companions (e.g., colleagues, business partners, and clients).
What that means is that, having set out on a path, you must either trust your roadmaps and guides or openly acknowledge when more information is needed. (Yes, it is okay to ask for directions.) And, hey, don't forget to adapt when necessary. Plowing past a barricade marked with warnings simply because you were pointed in a certain direction is foolhardiness. Sometimes it is right to take the detour!
Celebrate your arrival.
The sense of feeling lost — at work or anywhere else — often brings with it frustration, anger, helplessness, and distrust. But once you have arrived at Point B, whether that is the end of your journey or the end of one stage, means that you will have a decision to make. Will you stay with all of the bitterness that being lost may have generated or do you let it go in favor of a sense of accomplishment?
Let go. Relish that you let your maps and guides show you the way, that you navigated the unfamiliar path, and that you mastered the signs and signals to reach your destination!
When you lose your path, how do you find your bearings?