Translation Tech Roundup, May 2014 Edition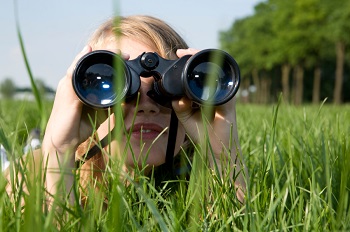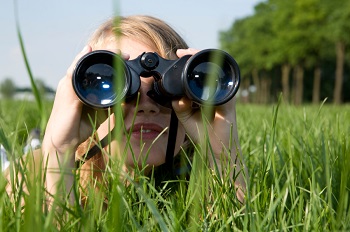 Translation technology continues to deliver some of the world's most acclaimed successes. But as Slate notes, there's still many roadblocks to clear in our very human processes before we reach the Universal Translator future.
In the meantime, take pleasure in the experimentation, iterations, and innovation of players from LinkedIn to Microsoft.
Read on and enjoy!
Better Human Collaboration Needed, says Slate
Slate.com: "In the next few years, voice-controlled technologies will become more and more ubiquitous, not just in our homes, but in our cars, offices, banks, schools, and grocery stores. But this means we're on the cusp of a serious problem. Star Trek posited a Universal Translator, crowdsourced by developers from all around the galaxy, who designed the complex artificial intelligence and machine learning algorithms necessary to immediately listen, infer, and respond to thousands of indigenous languages. The Universal Translator didn't merely translate human to alien language in real time: It also acted as an interface between the humans and the computers they used. Unfortunately, we have no single federation of developers and linguists contributing to a gigantic matrix of standard human-machine language. The people working on this can't even decide on an acronym." – You Just Don't Understand, 5 May 2014
LinkedIn Rolls Out Better Regional, Language Targeting
TheNextWeb.com: "LinkedIn launched two new features to help brands reach more users: language preference targeting and the personalized page feed. These new solutions, for Company Pages and Showcase Pages, are meant for companies looking to become more effective at sharing local content with users in multiple regions. Language preference targeting is very straightforward: it allows brands with an audience from around the world to target their Company Updates by the users' selected language. LinkedIn offers an example: if a US-based company wants to target professionals in Brazil, they can now share updates in Portuguese with followers who have selected it as their preferred language on LinkedIn." – LinkedIn launches language preference targeting and personalized page feeds to help brands reach more users, 6 May 2014
BASIC Language Celebrates 50 Years
Time.com: "Invented by John G. Kemeny and Thomas E. Kurtz of Dartmouth College in Hanover, New Hampshire, BASIC was first successfully used to run programs on the school's General Electric computer system 50 years ago this week – at 4 a.m. on May 1, 1964, to be precise. The two math professors deeply believed that computer literacy would be essential in the years to come, and designed the language–its name stood for "Beginner's All-Purpose Symbolic Instruction Code"–to be as approachable as possible. It worked: at first at Dartmouth, then at other schools." – Fifty Years of BASIC, the Programming Language That Made Computers Personal, 29 April 2014
Bing Translator Comes to WordPress CMS
MSDN.com: "Microsoft Open Technologies, Inc. has released a new Bing Translator plugin that lets you apply the power of Bing Translator to any WordPress site running version 3.8 or later. Using the plugin, visitors can translate a site into any of the 40+ supported languages in one click without leaving the page once this light-weight, cross-browser plugin is installed. This plugin also provides options for a setting a color scheme, as well as an option to allow visitors to suggest translations." – Bing Translator Plugin for WordPress Enables Webmasters and Developers to Localize Site Content, 23 April 2014
Blind Readers May See Gains through Wearable Tech
TechCrunch.com: "At MIT's Media Labs, researchers Roy Shilkrot, Jochen Huber and others are working on the 'FingerReader,' a ring-like device that straps itself around your finger and reads printed text out loud with a synthesized voice, thanks to a mounted camera and heavily modified open source software. … It can read 12-point printed text, the on-screen computer component shown in the video [below] highlighting each word to the sound of what Shilkrot described as 'bings and beeps.' … In an interview, Shilkrot, a Ph.D student, said he didn't envision the final version of the FingerReader to be only for people with sight difficulties. He said it was for people with 'disability, ability, and superability,' and suggested a scenario in which the FingerReader translated text in another language." – MIT's FingerReader Helps The Blind Read With A Swipe Of A Digit, 17 April 2014
Mobile App Saves Endangered Language
Navajotimes.com: "Along with Hidatsa and Mandan, the Arikara language is listed by UNESCO as being a critically endangered language. Centered around White Shield, among the Arikara community there are only a handful of people still able to speak the language, and none with complete fluency. 'They say an indigenous language dies every two weeks,' said Brad Kroupa, an anthropologist on staff at the Arikara Cultural Center that opened last October in White Shield. 'For our language to survive in the 21st Century, what we need to do is adapt with the times.' Part of that adaptation is by making use of modern technology to better engage the community's youth with the language. The latest means of doing so is with the release of an Arikara language-learning application for use on Apple products like the iPad and iPhone." – Arikara app aims to revitalize language, 16 April 2014
MediaWiki Moves Translations from PHP to JSON
Wikimedia.org: "Translations of MediaWiki's user interface are now stored in a new file format — JSON. MediaWiki is one of the most internationalized open source projects. MediaWiki localization includes translating over 3,000 messages (interface strings) for MediaWiki core and an additional 20,000 messages for MediaWiki extensions and related mobile applications. User interface messages originally in English and their translations have been historically stored in PHP files along with MediaWiki code. … So why change the file format? The motivation to change the file format was driven by the need to provide more security, reduce localization file sizes, and support interoperability." – MediaWiki localization file format changed from PHP to JSON, 10 April 2014