Will Netflix's European Push Bring an End to Film Dubbing?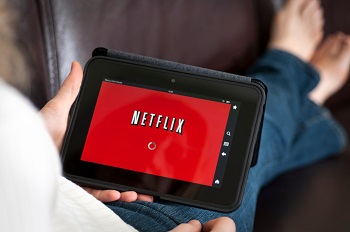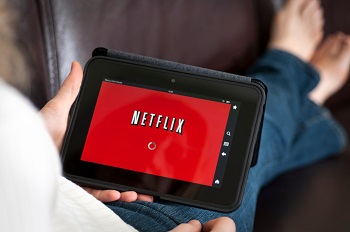 Earlier this month, the New Yorker published a profile on the latest work of American photographer Reed Young, who had turned his lens on the dubbing industry by staging and photographing Italian voice actors in recreations of the American films they had dubbed. There's Luca Ward as Samuel L. Jackson in Pulp Fiction. And Cristina Boraschi as Julia Roberts in Pretty Woman.
It is possible that latest moves by Internet streaming media giant Netflix might make of these voice actors what talkies did with silent film stars: that is, make them jobless.
In a press release published yesterday, Netflix announced its plans to expand its offerings in the European market later this year. The company has already enjoyed gains in the UK and Ireland, Denmark, the Netherlands, and the Nordic market bringing its total customer base to 48 million users in 40 countries. The decision of executives to launch in Austria, Belgium, France, Germany, Luxembourg, and Switzerland comes then as no surprise.
According to the announcement, Netflix will bring the full spectrum of its services to the European Union: TV shows, Hollywood blockbusters, independent and foreign films, as well as their own hit original series like Orange is the New Black and House of Cards. The company also pledges, like in other markets, that the content will be platform independent — playable on televisions, tablets, phones, game consoles, and computers equally.
For those who prefer their media products in their original languages, this could be a win against dubbing. Dubbing, as it is popularly understood outside of the industry, is the practice by which local voice actors are "dubbed" over the voices of the original actors. It became common practice in many countries in the 1930s and has fallen in and out of favor — generally welcomed for children's programming and rejected in favor of subtitling for adults. Not so in some major European markets: in Austria, Spain, Italy, and Germany dubbing still rules the airwaves. Reports on Germany claim that up to 80 percent of its foreign language offerings are dubbed.
Internet streaming media may change that. In Germany for example, enthusiasm for Amazon's boost of its instant streaming offering — a merge of Amazon Prime delivery subscription service and LoveFilm Instant — dimmed with reports of poor offerings of original titles in their original language. A test report by PC Games Hardware, a German media review site stated:
"A frequently asked question concerns the range of original content on Prime Instant Video. Here Amazon has to deal with two problems: First, the offer is really very thin, because there is hardly any content that is available in the original language. Second, the user cannot easily switch between the two audio tracks, but has to explicitly search for the original version. According to Amazon information, the symbol key "[OV]" must be entered as well. We can imagine far more elegant ways [to accomplish this] and hope that Amazon will improve both the supply as well as access to versions with original soundtrack in the future."
A German Twitter user named Against_Dubbing expressed excitement that Netflix might finally bring more original language content to the country.
Da dürfen wir ja auf ein gutes Angebot an Originalton hoffen!… http://t.co/mAPO45jVGz

— Against Dubbing (@against_dubbing) April 15, 2014
Speaking of Germany, a 2011 lawsuit by a German voice actor may have studios taking more care about compensation. According to the Hollywood Reporter the actor Marcus Off took Disney Studios to court, claiming that the success of the Pirates of the Caribbean franchise was due in part to his voice acting of the Johnny Depp role. While Off was paid €17,956.14 for the voice acting for both the films, DVD bonus materials, and television spots, he claimed that fair compensation should approach €180,000. Although a 2013 decision partially ruled in his favor, a final verdict is still pending.
What do you think about dubbing and the Netflix expansion yourself? Share your thoughts in the comments below.