Despite China, Twitter Translation Strategy Pays Off in Asia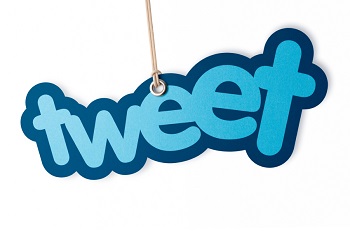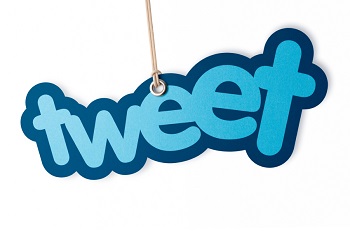 While Western users continue to dominate, Twitter's aggressive expansion in Asia is already yielding newsworthy results. According to a newly released forecast by digital marketing research agency eMarketer, Twitter's Asia-Pacific strategy will see users in that region representing a whopping 32.8 percent of the company's active users this year. And by 2018, Asia is forecast to have more than double the number of accounts in North America. India and Indonesia, for instance, are set to become the third and fourth largest Twitter populations this year, and Japan is also rapidly becoming much more prominent.
Multilingual & Multi-regional Despite Data Dispute
Although eMarketer is reporting percentage change, they are as vague on the total numbers as Twitter itself. That is, there remains considerable debate over Twitter's active users versus its total number of registered accounts. The microblogging superstar itself reports only on its active users, some 255 million monthly active users of which approximately 77 percent are outside of the United States. According to Business Insider, "Twitter has never disclosed its total number of registered users." Nevertheless, eMarketer predicts that Twitter will grow to 400 million in 2018 (presumably active rather than total users). Twitter research firm Twopcharts reported to Business Insider that the total number already reaches 883 million, most of which were accounts that were registered and quickly abandoned.
Still, there is agreement that Twitter's multilingual strategy has contributed to its overall strong share in a worldwide market of many regional players. That strategy has included a 2010 launch of city- and country-based trending news, a 2013 launch of machine translation options for tweets, as well as the preceding 2011 launch of its Translation Center to crowdsource from its international user base, including for Asian languages:
Bengali
Filipino
Hindi
Indonesian
Japanese
Kannada
Korean
Malay
Simplified Chinese
Thai
Traditional Chinese
Urdu
Vietnamese
The additional platform languages have contributed to the declining dominance of English on the platform, however. According to language data compiled and analyzed by social data research firm Gnip (acquired by Twitter in April 2014), English language as a share of tweets dropped from 79 percent in 2007 to 51 percent in 2013. As such, Twitter supports 35+ languages.
However, while almost three quarters of Twitter users are based outside the US, the US still accounts for about three-quarters of Twitter's revenue. That's why the company, in its international drive, has recently doubled its international offices to 14 and also relocated some of its senior advertising managers to Europe and Asia.
Traditional Media Opens the Door
Undoubtedly, how Twitter users have interpreted and realized the power of the platform has driven its popular favor and the attention of business and government worldwide. In just 140 characters, each Twitter user is finding that her voice — the on-the-ground, eye-witness account — is as critical to the established news media market as the public official, the researcher, and the corporate representative. Researchers are just beginning to study that impact.
A report by University of Edinburgh's School of Informatics tracked how users across the world harnessed the platform to report local events. In Asia, news items as diverse as terrorists attacks, border pacts, and earthquakes were disclosed on the platform at a rate far faster than traditional media could reach. Twitter has gone so far as to formalize that relationship including, most recently, by welcoming strategic partnerships with Kantar, which will include Southeast Asia among its focused analysis of so-called social television.
A Still Emerging Opportunity
Still, Twitter has considerable challenges in its path to world domination. Our own recent coverage of social media and its effects on Multilingual SEO (MSEO) showed that censorship continues to play the upper hand in Twitter's attempted conquest in a number of regions, including Asia. Like social media platform giant Facebook, Twitter is banned in China. That means that domestically grown brands dominate the region. In China, Sina Weibo counts over 280 million active users of its microblogging platform; Tencent Weibo, its market competitor, has 277 million. There's also competition for the microblogging space in major markets Taiwan (Mimi) and South Korea (Me2Day).
Despite the hype, no Asian country has yet broken down the last of the major hurdles to becoming the platform's favorite. At least, in per capita usage, countries farther west continue to dominate the platform: Kuwait, Netherlands, Brunei, UK, USA, Chile, Ireland, Canada, Sweden, and Puerto Rico.
But who knows where Twitter will take Asia even next year!
{{cta('25adeeda-1d79-4b90-abb3-cd2523b019c6′)}}
{{cta('1a665564-4c54-4b91-ba3f-1e4cdc7a3224')}}