M-health Is Here: Are Apple and Google the Medical Companies of the Future?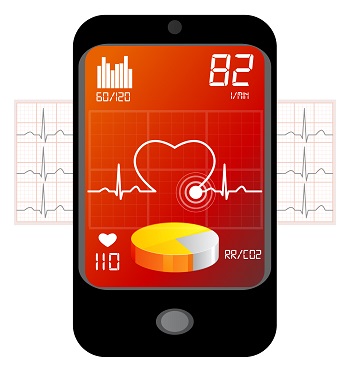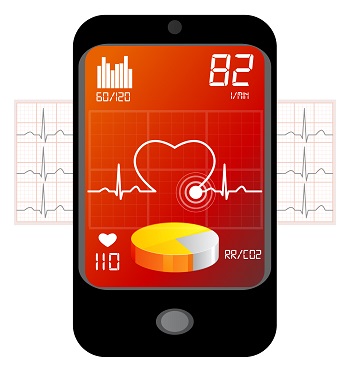 Just earlier this week in Santa Rosa, California, St. Joseph Health, a healthcare network serving residents in California, Texas, and New Mexico reported that they had suffered a catastrophic loss. The worst case scenario had happened: a small USB drive containing the backup of some 33,000 patient records — with specific personal data and services provided — was stolen from the locker of one of the company's personnel. The information was being migrated to another data system when the theft occurred, but brought readily to mind a different security breach, also with St. Joseph Health, that affected 38,000 patients in 2012.
These were nevertheless small potatoes. Among what IT Business Edge listed as the top ten data breaches of 2013 was the theft of two unencrypted laptops from the offices of AMHC Healthcare. Some 729,000 patients in six major healthcare institutions had their names, Social Security numbers, and other private information placed in jeopardy.
Technological advances continue to contribute to the success of modern medicine, especially in a medical devices sector that includes products as small as contact lenses to as large as X-ray machines. But does the race to embrace tech and the increasing ubiquitousness of medical devices demand a more comprehensive approach?
Medical devices have gone hi-tech.
According to data published by the European Commission, the executive body of the European Union, the medical device sector in the European Union alone enjoys €95 billion in annual sales, one-third of the global market. The tremendous impact of technology is visible throughout the sector. Medical devices are distributed with complementary mobile apps. Multilingual instructions for use (IFU) are published online. Manufacturers are reporting on products — pre-, to-, and post-market — via electronic means.
U.S. data also shows this trend. According to a 2013 report by Mercom Capital Group, venture capital funding in the health IT industry nearly doubled from the year before to $2.2 billion, of which the mobile health sector (m-health) raised $564 million specifically.
Hi-tech firms have gone medical.
The financial promise of m-health — which includes mobile health apps and wearable health tech — has not gone unnoticed by the global tech giants, of course.
Just this January, Google published a blog piece that introduced its smart contact lens project and stated that the project had already entered the testing phase. The prototype lens, embedded with thinner-than-hair electronics, measures glucose levels in tears, a strategy that the company hopes could help with diabetes management.
In May, Samsung announced that it would invest $50 million in what it is calling the Samsung Digital Health Challenge. The fund is part of the Samsung Digital Health Initiative that the company said would be "based on open hardware and software platforms that will accelerate the development of advanced sensors, algorithms, and data collection and analysis" and would involve entrepreneurs and innovators in the health tech space.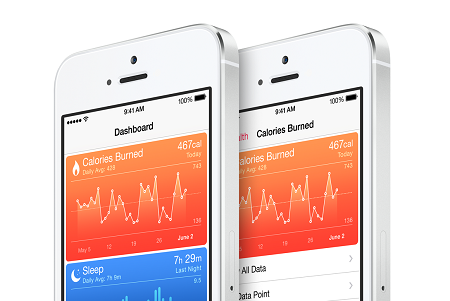 And Apple just announced at the Worldwide Developers Conference (WWDC) the roll out of their own HealthKit as part of iOS8. The HealthKit name may be in dispute, but the target is clear: namely, the storage, retrieval, and presentation of the personal health data of Apple iOS users.
Regulatory agencies are going for blood.
That health data is, of course, highly prized by app developers for the medical device industry. And in an age defined by privacy and security threats, it is no wonder that voices within and without are already raised in concern.
In reporting on the WWDC announcement, Lance Ulanoff, chief correspondent and editor-at-large at Mashable, stated, "As soon as you start talking about health-related data collection, though, the mind naturally turns to privacy. It's clear Apple knows that health data is a sensitive business, though I did notice that Apple did not make it clear where the health data will be stored (locally or in the cloud) and if it will be encrypted."
Data privacy is not the only concern. Meeting the accuracy expectations of healthcare consumers is also part of the mix. Take, for example, the first-ever recall of an m-health mobile app — the recall of Pfizer's "Rheumatology Calculator" in 2011. Apple iPhone and Google Android users were alerted that the app had to be removed from the respective app stores for incorrect calculations.
Naturally, patient safety and data security are at the forefront of regulatory reforms that aim to keep government oversight abreast with health technology developments. Newly proposed regulations in the European Union are seeking to redefine and reclassify what medical devices are in regards to technology. Broader data protection initiatives are specifically addressing medical data as well.
In the U.S., the FDA issued its Guidance on Mobile Medical Applications to claim its role in reviewing and enforcing medical claims in the mobile app space. Relevant, too, are the language requirements of device manufacturers, as regulators work to ensure that the benefits of such vigilance are won by healthcare consumers regardless of language in just the same way as they were all other medical devices.
To get a sense of where the future may take us, watch this Philips Healthcare video showing the first proof of concept using Google Glass in medical environment.
Healthcare gone too wild?
Increasingly high financial interest in the sector, the fearsome amounts of multilingual data, and a balancing act between consumer protection and market innovation mean that there is much ahead for the medical device sector as well as the industries that serve them. What is just as sure is the need for cooperation between all stakeholders.
"Realistically, the only thing this level of interest and activity guarantees is that health-related hardware and software is unlikely to diminish any time soon," writes Mashable's Ulanoff. "Who will win the human quantification competition, though, is anyone's guess."
Comments